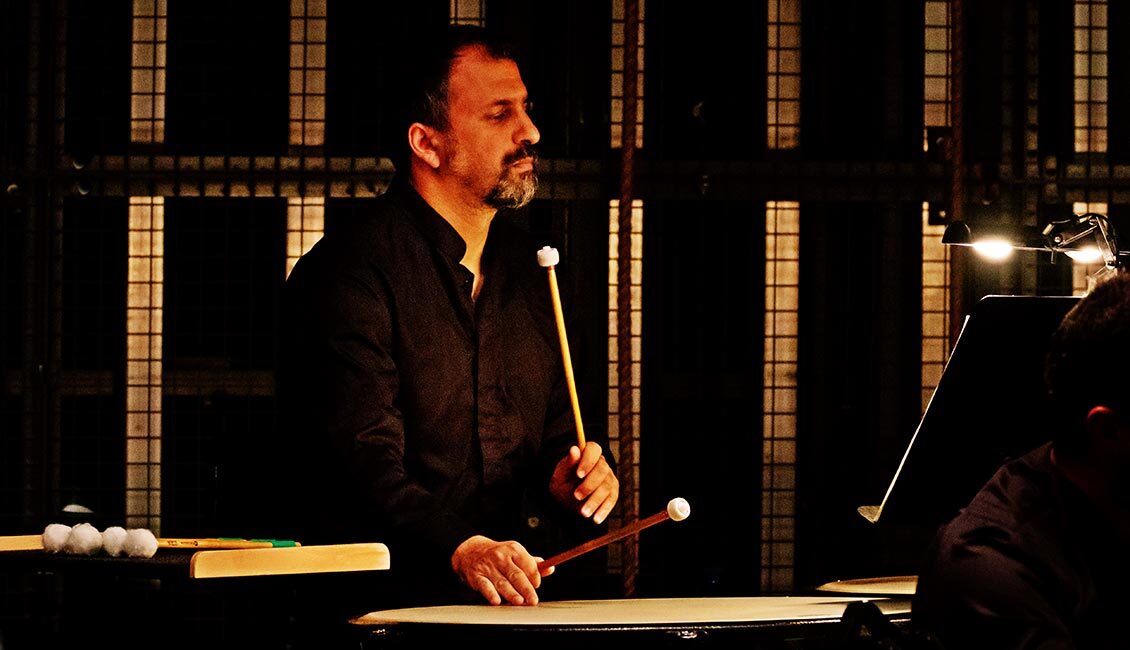 The 12th International Pharos Contemporary Music Festival will conclude on Saturday 16 October 2021 with bold tones and pulsating sounds, with Cypriot percussionist Marios Nicolaou delivering a solo performance for multiple percussion.
Carving a long and interesting career as a soloist, chamber musicians and orchestral player, Marios is the principal Timpanist of the Cyprus Symphony Orchestra, while he has appeared with several renowned orchestras in Europe, including the Athens State Orchestra, Gürzenich-Orchester Kölner Philharmoniker, and Stadtsorchester Hannover, and has collaborated with a number of renowned composers, conductors, and ensembles, including, Helmut Lachenmann, Péter Eötvös, Franck Ollu, and Ensemble Nue Music Köln.
For his recital at The Shoe Factory, Marios Nicolaou will perform works by Helmut Lachenmann, Steve Reich, Bertold Hummel, Casey Cangelosi, Keiko Abe.
---
Ήχοι έντονοι και ρυθμικές εντάσεις από τον κρουστό Μάριο Νικολάου, σε ένα σόλο ρεσιτάλ για πολλαπλά κρουστά, θα ρίξουν την αυλαία του 12ου Διεθνούς Φεστιβάλ Σύγχρονης Μουσικής Φάρος, το Σάββατο 16 Οκτωβρίου 2021.
Έχοντας χαράξει μια μακρά και ενδιαφέρουσα πορεία ως σολίστ, μουσικός δωματίου και μουσικός σε ορχήστρα, ο Μάριος είναι κορυφαίος τυμπανιστής στη Συμφωνική Ορχήστρα Κύπρου, ενώ έχει εμφανισθεί παράλληλα με πολλές σημαντικές ορχήστρες, συμπεριλαμβανομένων, Κρατικής Ορχήστρας Αθηνών, Gürzenich-Orchester Φιλαρμονικής της Κολωνίας και Staatsorchester Ανόβερου, και έχει συνεργαστεί με διεθνούς φήμης συνθέτες, μαέστρους και σύνολα μουσικής, όπως, Χέλμουτ Λάχενμαν, Πίτερ Έοτβος, Φρανκ Όλλου, και Ensemble Nue Music Κολωνίας.
Για το ρεσιτάλ του στο The Shoe Factory, ο Μάριος Νικολάου θα ερμηνεύσει έργα των Χέλμουτ Λάχενμαν, Στιβ Ράιχ, Μπέρτολντ Χούμελ, Κάσεϊ Κανγκελόσι, Κέικο Άμπε.