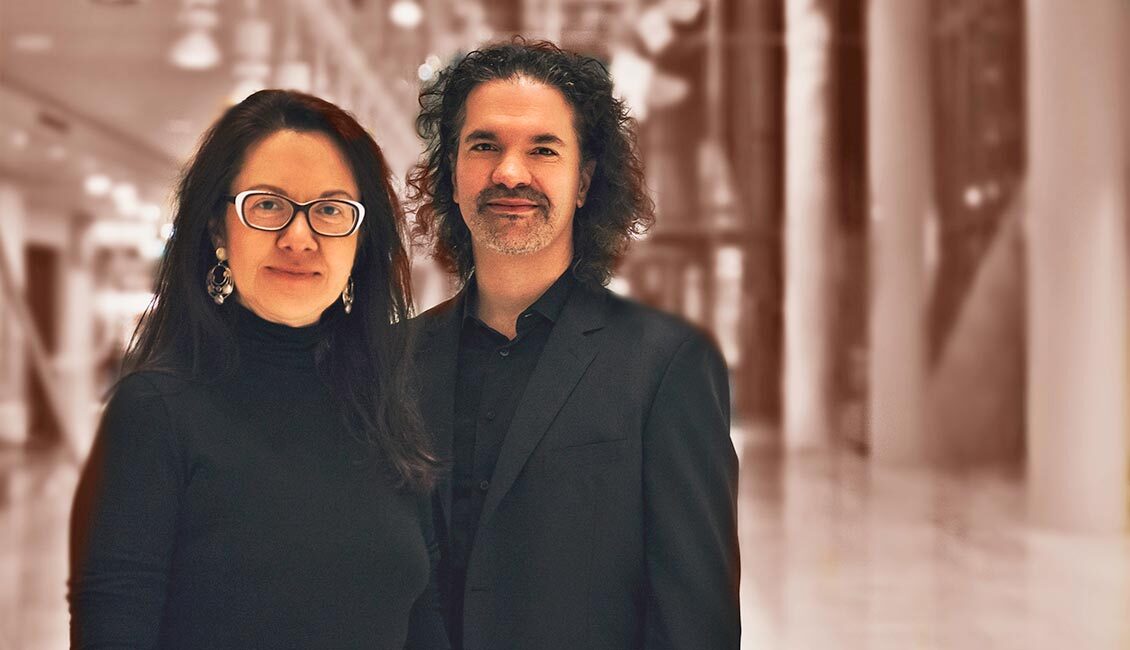 Beata Pincetić & Christos Sakellaridis
Piano For Two, which comprises pianists Beata Pincetić and Christos Sakellaridis, is an internationally esteemed duo with a broad and exciting repertoire for piano four-hands or two pianos.
Partners in life and in art, the two pianists have been impressing audiences and music-critics in Greece and Europe with their virtuosity and unique musicianship since 2003. Their rich repertory for piano four hands spans from the Baroque to contemporary music, while the two pianists collaborate often with contemporary composers in premiering new works, many of which have been exclusively written for them.
For their recital in Cyprus, which is organised as part of the 12th International Pharos Contemporary Music Festival, on Tuesday 12 October 2021, Pincetić and Sakellaridis will present a diverse, kaleidoscopic programme comprising works for piano-four-hands by Edvard Grieg, Johannes Brahms, Philip Glass, John Adams, Takashi Yoshimatsu and Tomohiro Moriyama.
---
Tο Piano for Two, που αποτελείται από τους πιανίστες Beata Pincetić και Χρήστο Σακελλαρίδη είναι ένα διεθνώς αναγνωρισμένο ντούο που ξεχωρίζει για τις ερμηνείες του σε ένα ευρύ και εντυπωσιακό ρεπερτόριο για δύο πιάνα ή πιάνο με τέσσερα χέρια.
Ζευγάρι στην τέχνη αλλά και στη ζωή, το ντούο είναι ενεργό από το 2003, συναρπάζοντας κοινό και μουσικοκριτικούς σε Ελλάδα και Ευρώπη με τη δεξιοτεχνία και τη μοναδική του μουσικότητα. Το πλούσιο ρεπερτόριο του ντούο εκτείνεται από την Μπαρόκ μέχρι τη σύγχρονη μουσική, ενώ οι δύο πιανίστες συνεργάζονται τακτικά με συνθέτες της εποχής μας, παρουσιάζοντας έργα σε πρώτη εκτέλεση, πολλά εκ των οποίων γράφτηκαν ειδικά γι' αυτούς.
Για το ρεσιτάλ τους στην Κύπρο, οι Σακελλαρίδης και Pincetić θα παρουσιάσουν ένα ποικίλο, καλειδοσκοπικό πρόγραμμα για πιάνο-τέσσερα-χέρια, με έργα των Έντβαρντ Γκρηγκ, Γιοχάνες Μπραμς, Φίλιπ Γκλας, Τζον Άνταμς, Τακάσι Γιοσιμάτσου, Τομοχίρο Μοριγιάμα.