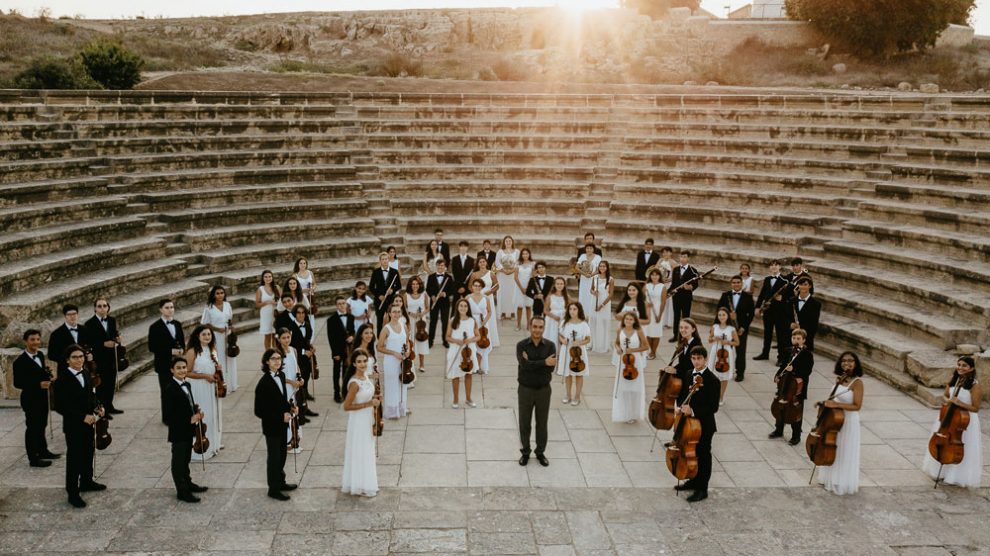 With over 80 members of ages 9 to 26 years old, selected through auditions, the Cyprus Youth Symphony Orchestra, is the most important youth music ensemble of the country. As a full member of the European Federation of National Youth Orchestras (EFNYO), it functions according to the highest artistic standards, promoting music, training young musicians for professional careers and building future audiences.
The CyYSO presents 4-5 major programmes per year attended by approximately 5,000 people. The 5 permanent ensembles of the Orchestra perform in about 30 events every year, including the opening of the annual State Educational Fair, international conferences, the Prize-giving Ceremony of the European Schools' Competition, and various other state, community or beneficiary events.
During its 27-year history, the CyYSO has given hundreds of concerts in Cyprus and abroad, covering a wide range of repertoire enjoyed by many thousands of people. The orchestra has toured in countries like Italy, Turkey, Greece, Israel etc.