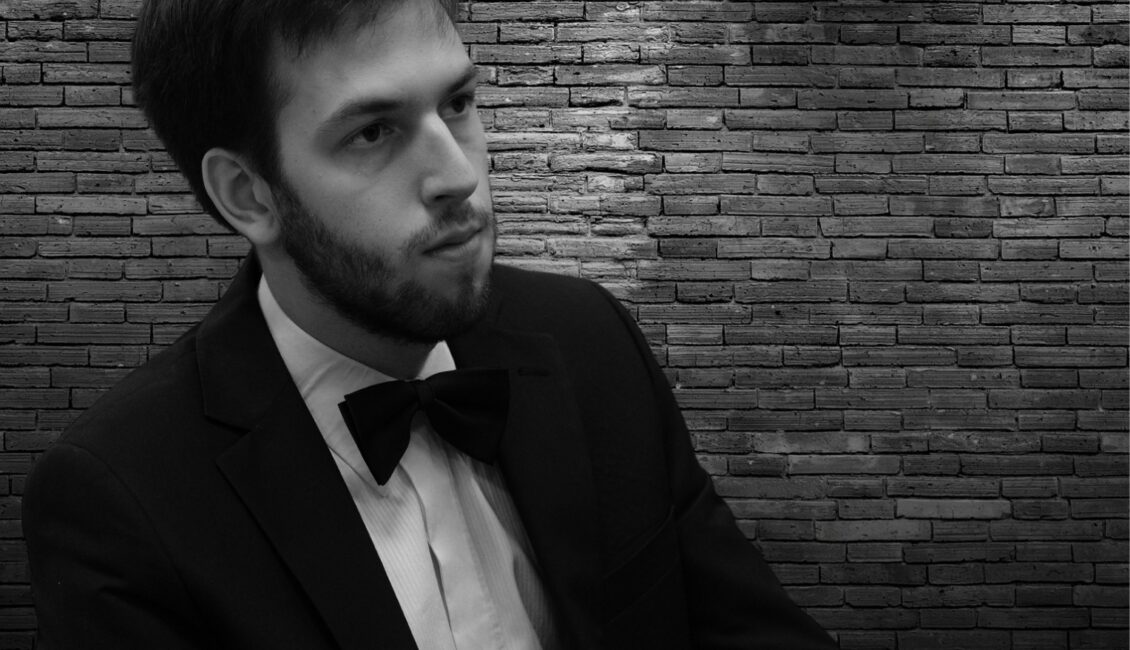 An internationally sought-after performer, Damir Durmanovic has appeared in venues and festivals such as the Wigmore Hall in London, Champs Hill Studios, Young Pianist Foundation Festival Amsterdam, Wimbledon Music Festival, Reina Sofia Auditorium in Madrid, Menuhin Festival in Gstaad, Derby Multifaith Center, Flumserei Flums in Switzerland, Ballenlager in Vaduz, Liechtenstein, to name but a few.  
Damir has won prizes in numerous international competitions including the Adilia Alieva International Piano Competition in Geneva, the Isidor Bajic International Piano Competition in Novi Sad, and the Beethoven Intercollegiate Competition in London. He has performed in masterclasses with Claudio Martinez-Mehner, Dmitri Bashkirov, Pascal Devoyon, Jacques Rouvier, Robert Levin, Jean-Bernard Pommier, Tatyana Sarkisova, and chamber ensembles such as the Emerson Quartet. He is also a scholar at the Musikakademie Liechtestein.
Damir began his studies at age of eight in his home country, Bosnia and Herzegovina, with Maja Azabagic before continuing his studies at the Yehudi Menuhin School where he studied with Professor Marcel Baudet.
---
Ένας διεθνώς περιζήτητος ερμηνευτής, ο Damir Durmanovic έχει εμφανισθεί σε συναυλιακές αίθουσες και φεστιβάλ όπως Γουίγκμορ Χολ του Λονδίνου, Champs Hill Studios, Φεστιβάλ Ιδρύματος Νεαρών Πιανιστών του Άμστερνταμ, Αμφιθέατρο Βασιλίσσης Σοφίας στη Μαδρίτη, Φεστιβάλ Μενουχίν στο Γκστάαντ, Πολυθρησκειακό Κέντρο του Ντάρμπι, Φλουμσερέι Φλουμς στην Ελβετία, και Μπαλενλάγκερ στο Βαντούζ του Λιχτενστάιν.
Ο Damir έχει κερδίσει βραβεία σε πολλούς διεθνείς διαγωνισμούς, μεταξύ άλλων, στον Διεθνή Διαγωνισμό Πιάνου Αντίλια Αλίεβα στη Γενεύη, στον Διεθνή Διαγωνισμό Πιάνου Ισιντόρ Μπάγιτς στο Νόβι Σαντ της Σερβίας, και στον Διαπανεπιστημιακό Διαγωνισμό Νέων Μπετόβεν στο Λονδίνο. Έχει συμμετάσχει σε εργαστήρια μουσικής από εξέχοντες καλλιτέχνες όπως οι Κλαούντιο Μαρτίνεθ-Μένερ, Ντμίτρι Μπασκίροφ, Πασκάλ Ντεβογιόν, Ζακ Ρουβιέ, Ρόμπερτ Λεβίν, Ζαν-Μπερνάρ Πομιέ, Τατιάνα Σαρκισόβα, και σύνολα μουσικής δωματίου όπως το Κουαρτέτο Εγχόρδων Emerson. Έχει παράλληλα διατελέσει υπότροφος της Μουσικής Ακαδημίας του Λιχτενστάιν.
Ο Damir ξεκίνησε μαθήματα πιάνου σε ηλικία οκτώ ετών στη Βοσνία-Ερζεγοβίνη υπό τη Maja Azabagic, προτού συνεχίσει τις σπουδές του στη Σχολή Γεχούντι Μενουχίν, όπου φοίτησε υπό τον Marcel Baudet.