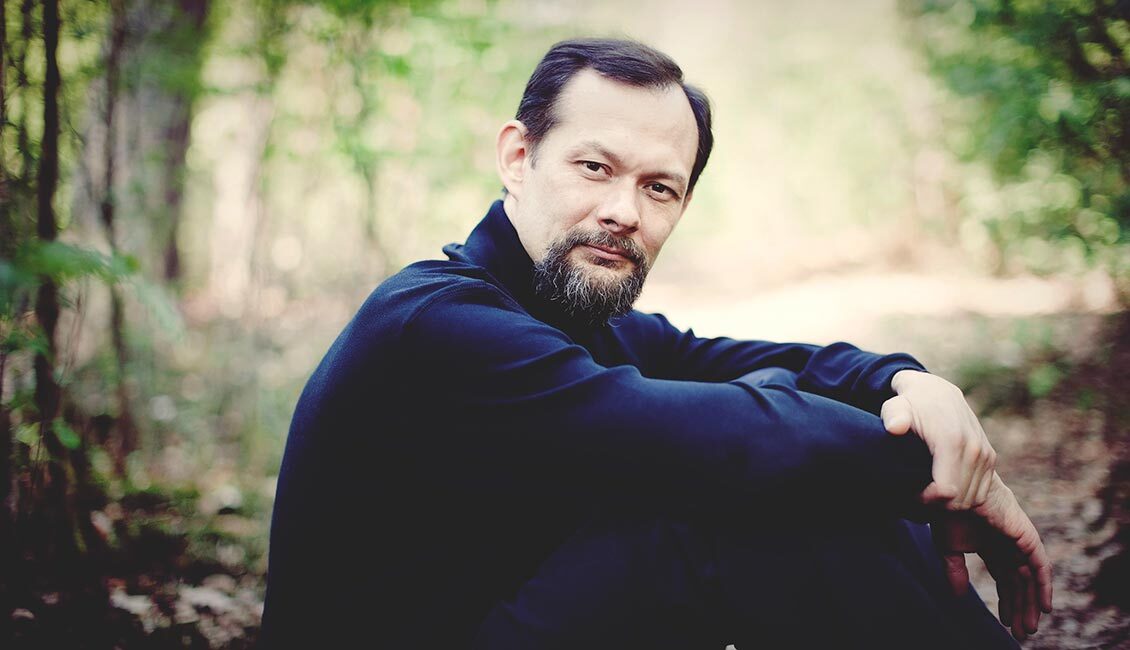 Ever since winning the prestigious International Franz Liszt Piano Competition in Utrecht, in 1989, Enrico Pace has become internationally renowned as one of the most versatile and acclaimed soloists and chamber musicians of his generation.
As a soloist, Pace has performed with some of the world's leading orchestras including, Royal Concertgebouw Orchestra, Munich Philharmonic, Hungarian National Philharmonic, Warsaw Philharmonic, Freiburg Philharmonic, BBC Philharmonic, LSO, Orchestra of Santa Cecilia, Dutch Radio, and the Netherlands Philharmonic orchestras, MDR-Leipzig, RTE National Symphony Orchestra, Konzerthausorchester Berlin, to name but a few. He has toured extensively in Europe, the Americas, Asia and South Africa, and he appeared in major venues such as Amsterdam's Concertgebouw, Milan's Sala Verdi, and Teatro alla Scala, London's Wigmore Hall, New York's Carnegie Hall.
Enrico Pace enjoys on-going partnerships with violinists Leonidas Kavakos, Frank Peter Zimmermann, Akiko Suwanai and Liza Ferschtman, and he has appeared in numerous renowned festivals, including La Roque-d'Anthéron, Verbier, Lucerne, Rheingau, Schleswig-Holstein and Husum, Salzburg Festival and the Beethovenfest Bonn. His rich discography includes the complete Beethoven Sonatas for piano and violin with Leonidas Kavakos, released for Decca Classics in 2013, which was nominated for a Grammy Award; a collaboration CD with Frank Peter Zimmermann in works by Busoni and J.S. Bach for Sony Classical; a highly praised solo recording of Liszt's Années de pèlerinage forPiano Classics.
---
Κατόπιν της νίκης του στον περίφημο Διεθνή Διαγωνισμό Πιάνο Φρανς Λιστ στην Ουτρέχτη, το 1989, ο Enrico Pace έγινε διεθνώς γνωστός ως ένας από τους πολύπλευρους και περιζήτητους σολίστ και μουσικούς δωματίου της γενιάς του.
Ο Pace έχει εμφανισθεί με αρκετές από τις κορυφαίες ορχήστρες του κόσμου, μεταξύ άλλων, Βασιλική Ορχήστρα του Κοντσερτγκεμπάου, Φιλαρμονική του Μονάχου, Εθνική Φιλαρμονική Ουγγαρίας, Φιλαρμονική Βαρσοβίας, Φιλαρμονική Φράιμπουργκ, Φιλαρμονική του BBC, Συμφωνική Ορχήστρα του Λονδίνου, Ορχήστρα της Σάντα Τσετσίλια, Ορχήστρα Ραδιοφωνίας της Ολλανδίας και Φιλαρμονική Ολλανδίας, Συμφωνική Ορχήστρα Ραδιοφωνίας MDR Λειψίας, Κρατική Συμφωνική Ορχήστρα RTE Ιρλανδίας, Ορχήστρα Δωματίου του Βερολίνου. Έχει περιοδεύσει εκτενώς σε Ευρώπη, Αμερική, Ασία και Νότια Αφρική και έχει εμφανισθεί σε σημαντικές συναυλιακές αίθουσες όπως Κοντσερτγκεμπάου του Άμστερνταμ, Σάλα Βέρντι και Σκάλα του Μιλάνου, Γουίγκμορ του Λονδίνου, και Κάρνεγκι της Νέας Υόρκης.
Ο Enrico Pace ενώνει συχνά τις δυνάμεις του με τους βιολονίστες Λεωνίδα Καβάκο, Frank Peter Zimmermann, Akiko Suwanai και Liza Ferschtman, και έχει συμμετάσχει σε μεγάλα φεστιβάλ μουσικής, συμπεριλαμβανομένων, Λα Ροκ-ντ'Αντερόν, Βερμπιέ, Λουκέρνης, Ρέινγκαου, Σλέσβιγκ-Χόλσταιν, Σάλτσμπουργκ, και Μπετόβεν Βόννης. Η πλούσια δισκογραφία του περιλαμβάνει ολόκληρο τον κύκλο με σονάτες για βιολί και πιάνο του Μπετόβεν, με τον Λεωνίδα Καβάκο, που κυκλοφόρησε το 2013 από την Decca Classics, και προτάθηκε για Βραβείο Γκράμι, ένα ψηφιακό δίσκο με τον Frank Peter Zimmermann σε έργα Μπουσόνι και Γ.Σ. Μπαχ για τη Sony Classical, καθώς και ένα εξαιρετικά πετυχημένο σόλο άλμπουμ με το Années de pèlerinage του Λιστ για την εταιρεία Piano Classics.