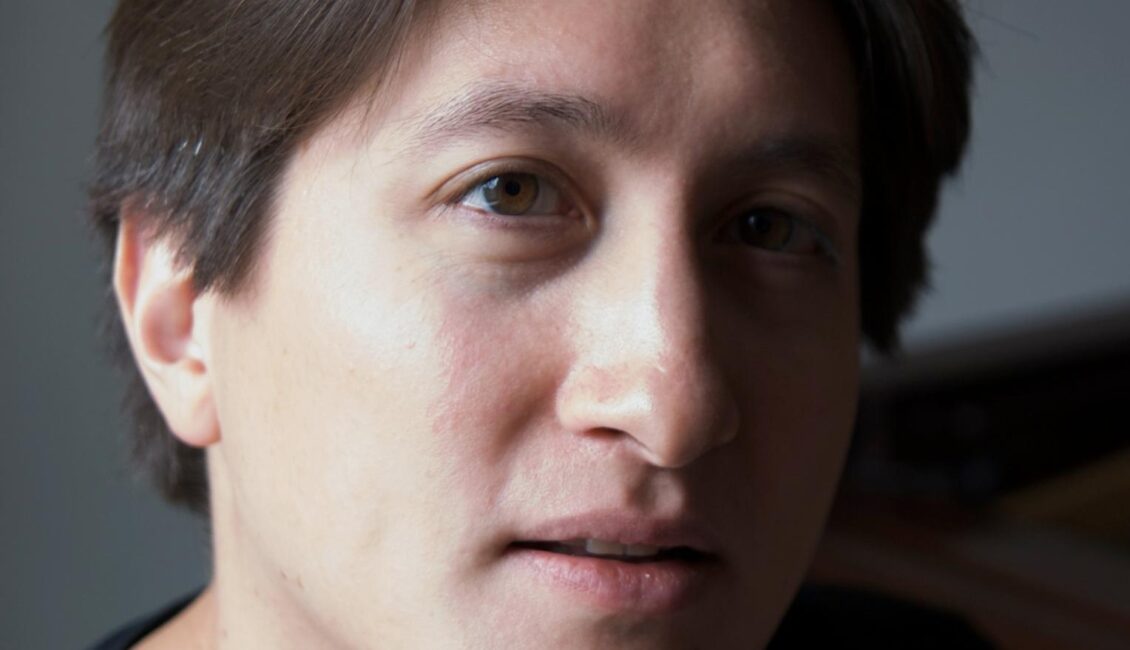 Exceptionally gifted with an unusually broad repertoire, Freddy Kempf is one of today's most celebrated pianists. He has built a unique reputation as an explosive and physical performer who is not afraid to take risks, as well as a profoundly sensitive musical artist.
Kempf made his concerto debut with the Royal Philharmonic Orchestra at the age of 8, and further came to national prominence in 1992 when he won the BBC Young Musician of the Year Competition. In 1998, his award of third, rather than first, prize in the Tchaikovsky International Piano Competition in Moscow provoked protests from the audience and an outcry in the Russian press, which proclaimed him "the hero of the competition".
Freddy has appeared with some of the world's most prestigious orchestras including the Royal Philharmonic Orchestra, London Philharmonia, City of Birmingham Orchestra, Gothenburg Symphony Orchestra, Bergen Philharmonic, La Scala Philharmonic, San Francisco Symphony, Philadelphia Orchestra, NHK Symphony, St. Petersburg Philharmonic, Moscow State Symphony Orchestra, Orquesta Filarmonica de Buenos Aires, the Tonhalle Orchester and the Dresden Philharmonic. He has collaborated with such conductors as Järvi, Dutoit, Sanderling, Chailly, Petrenko, Davis, and Temirkanov.
A committed recitalist, Freddy has appeared in many of the world's most important concert halls including the Great Hall of the Moscow Conservatoire, the Berlin Konzerthaus, Milan's Sala Verdi, Amsterdam's Concertgebouw, London's Cadogan and Barbican, Manchester's Bridgewater Hall, the Sydney Opera House and Tokyo's Suntory Hall. A prolific recording artist, Freddy Kempf records exclusively for BIS Records. In 2013, his recording of Prokofiev's Piano Concertos Nos. 2 & 3 with the Bergen Philharmonic Orchestra and Andrew Litton was nominated for the prestigious Gramophone Concerto Award.
---
Εξαιρετικά χαρισματικός με ένα ασυνήθιστα ευρύ ρεπερτόριο, ο Freddy Kempf αποτελεί έναν από τους πιο επιφανείς πιανίστες της εποχής μας. Έχει κερδίσει τη φήμη τόσο του εκρηκτικού και αυθόρμητου ερμηνευτή που δεν διστάζει να πάρει ρίσκα, όσο και του βαθιά ευαίσθητου μουσικού καλλιτέχνη.
Ο Kempf έκανε το ντεμπούτο του σε κοντσέρτο με τη Βασιλική Φιλαρμονική Ορχήστρα σε ηλικία μόλις 8 ετών, και διακρίθηκε περαιτέρω όταν κέρδισε το βραβείο του Νεαρού Καλλιτέχνη της Χρονιάς στον Διαγωνισμό του BBC το 1992. Το 1998, κέρδισε το τρίτο, αντί το πρώτο, βραβείο στον Διεθνή Διαγωνισμό Πιάνου Τσαϊκόφσκι στη Μόσχα – γεγονός που προκάλεσε τις έντονες διαμαρτυρίες του κοινού και την κατακραυγή του ρωσικού τύπου, ο οποίος ανακήρυξε τον Freddy Kempf ως τον «ήρωα του διαγωνισμού».
Ο Freddy έχει εμφανισθεί με ορισμένες από τις σημαντικότερες ορχήστρες ανά το παγκόσμιο, μεταξύ άλλων, Βασιλική Φιλαρμονική Ορχήστρα, Φιλαρμόνια του Λονδίνου, Ορχήστρα του Μπέρμινχαμ, Συμφωνική Ορχήστρα του Γκέτεμποργκ, Φιλαρμονική του Μπέργκεν, Φιλαρμονική της Σκάλας του Μιλάνου, Συμφωνική του Σαν Φρανσίσκο, Ορχήστρα της Φιλαδέλφειας, Συμφωνική NHK του Τόκυο, Φιλαρμονική της Αγίας Πετρούπολης, Συμφωνική της Μόσχας, Φιλαρμονική του Μπουένος Άιρες, Ορχήστρα Τόνχαλε της Ζυρίχης και Φιλαρμονική της Δρέσδης. Έχει συνεργαστεί με κορυφαίους μαέστρους όπως Järvi, Dutoit, Sanderling, Chailly, Petrenko, Davis, και Temirkanov. Έχει δώσει ρεσιτάλ σε πολλές από τις μεγάλες αίθουσες μουσικής, μεταξύ άλλων, Μεγάλη Αίθουσα Ωδείου της Μόσχας, Κοντσέρτχαους του Βερολίνου, Σάλα Βέρντι στο Μιλάνο, Κοντσερτγκεμπάου στο Άμστερνταμ, Κάντογκαν και Μπάρμπιγκαν στο Λονδίνο, Μπριτζγουότερ του Μάντσεστερ, Όπερα του Σίδνεϋ, Σουντόρι του Τόκυο. Ο Freddy Kempf ηχογραφεί αποκλειστικά για την BIS Records. Το 2013, η ηχογράφησή του με τα Κοντσέρτα για Πιάνο του Προκόφιεφ Αρ.2 και Αρ.3 με τη Φιλαρμονική Ορχήστρα του Μπέργκεν υπό τη διεύθυνση του Andrew Litton, είχε προταθεί για το βραβείο Gramophone Concerto.