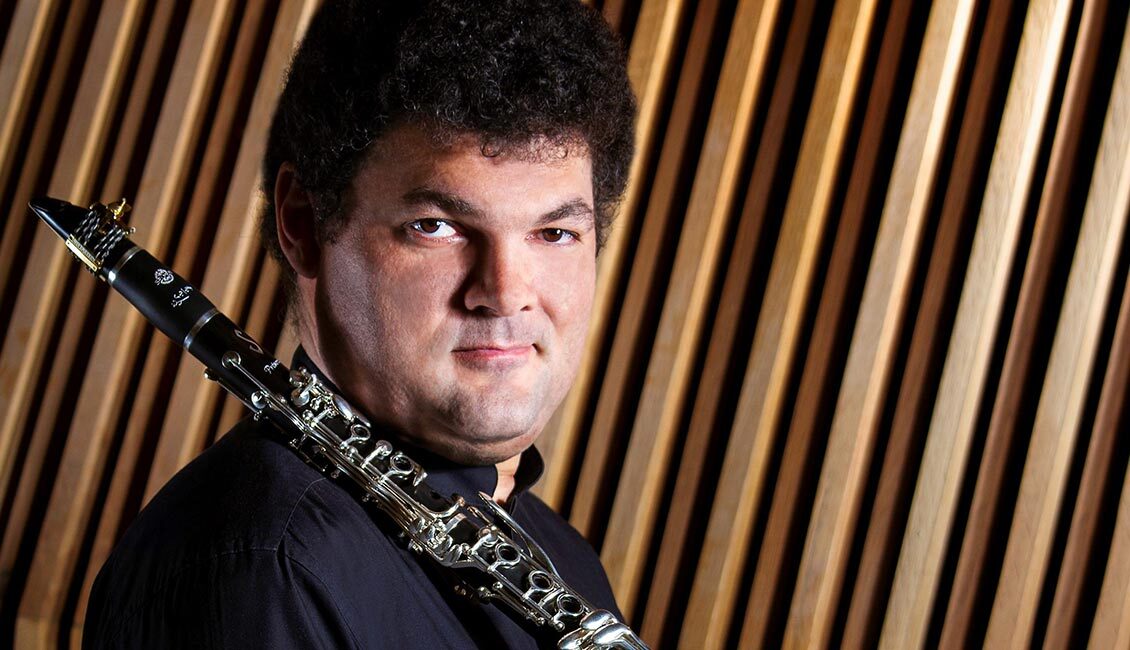 Hailed for his energetic and exciting performances, George Georgiou enjoys a career as a classical and contemporary clarinettist and he has appeared as a soloist in concerts and recitals in Europe, the Middle East and the USA. Georgiou has collaborated with a number of prominent musicians such as the legendary cellist Rohan de Saram, the Prazak Quartet, the Apple Hill String Quartet, the Chilingirian String Quartet, violinist Movses Pogossian and as a soloist with the Moscow Virtuosi Orchestra under the baton of Vladimir Spivakov.
In his quest for new repertoire for clarinet, George Georgiou embarked on numerous collaborations with esteemed contemporary composers from Cyprus and abroad, whom he has commissioned to write new works for the instrument. He has therefore premiered several works, with the majority of them being dedicated to him.
George Georgiou has appeared as a soloist with the Commandaria Orchestra in Cyprus and he is a member of the Georgiou Georgieva Duo, the Lyrical Noise Ensemble, the Evohe Wind Quintet and the Chronos Contemporary Music Ensemble, as well as musician in residence at the Avaton Contemporary Music Festival (Cyprus). He holds the position of Clarinet Professor at the University of Nicosia and he is the founder of Cyprus Clarinet Studio. He is also the Artistic Director of "Music at the Museum" concert series and the "Georgiou and Friends" concert series.
Georgiou is a graduate of the City University, London, where he studied the clarinet with Julian Farrell and Joy Farel at the Guildhall School of Music and Drama. He is also a MBA graduate from the Neapolis University Paphos, Cyprus and a member of Mensa Cyprus. His busy profile gained him an international recognition and he became a Fratelli Patricola Clarinet Artist, a Silverstein Ligature Artist and a Marca Reeds Artist. He records for Hook Records. He was recently appointed Chairman of the International Clarinet Association (Cyprus). Future engagements include concerts in Cyprus, London, Canary Islands and USA.