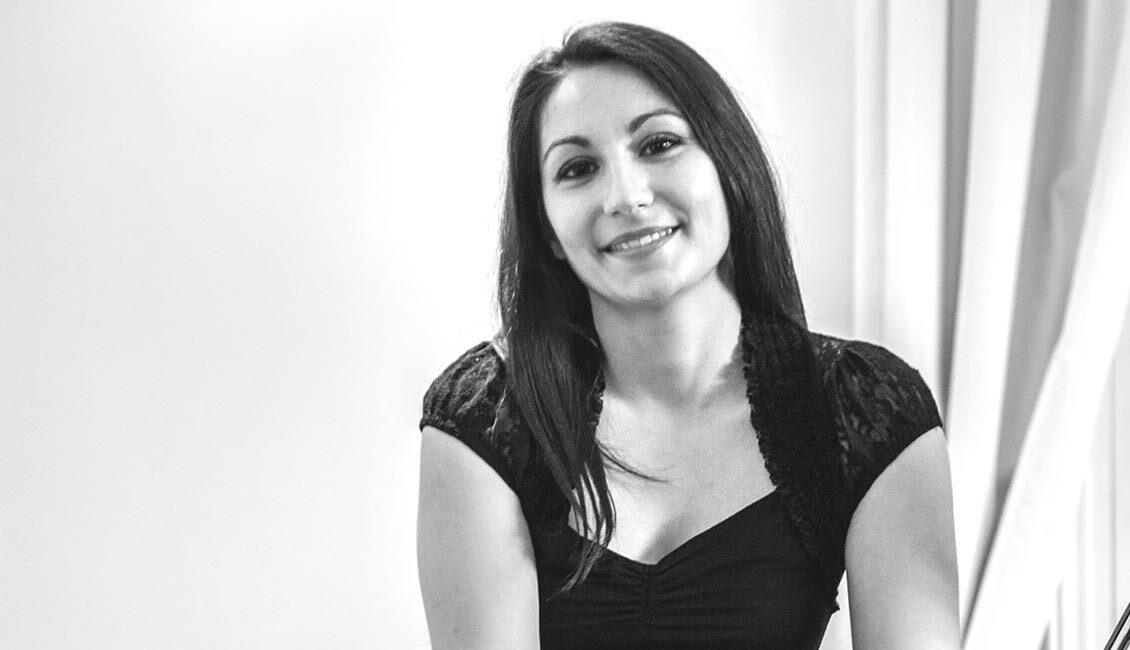 Bulgarian-born Gergana Georgieva started receiving piano and music lessons at the age of six, and by the age of ten, she was accepted at the Pancho Vladigerov Music School in Burgas. During her studies, she was the recipient of many awards at various seminars, concerts and competitions, including the 16th Competition for Performance "Varban Varbanov" where she won the First Prize.
In 2002, Gergana made her debut Prokofiev's First Piano Concerto with the Burgas Philharmonic Orchestra, under the baton of Ivan Kojuharov. She continued her studies at the National Music Academy of Sofia "Pancho Vladigerov", attending piano classes with Stella Dimitrova-Maistorova and Ilia Chernaev. During her studies in the Academy, she made her debut in Mozart, Beethoven and Schumann piano concertos, with Sofia's Academic Symphony Orchestra. As part of a piano trio, she also participated in national competitions of Chamber Music, winning top prizes. Georgieva participated in the Contemporary Music Festival "Pianissimo", where she performed preludes and fugues by Shostakovich and Shchedrin, and she has attended various master classes with distinguished pianists, such as Paolo Police, Cyprien Katsaris and Simon Trpčeski.
Since 2008, she has been living and working in Cyprus, where she continues to participate in concerts and collaborate with Cypriot and foreign artists, as well as with the Cyprus Symphony Orchestra. She is a member of the Georgiou Georgieva Duo and a piano faculty member at the Papadakion Music School in Limassol.