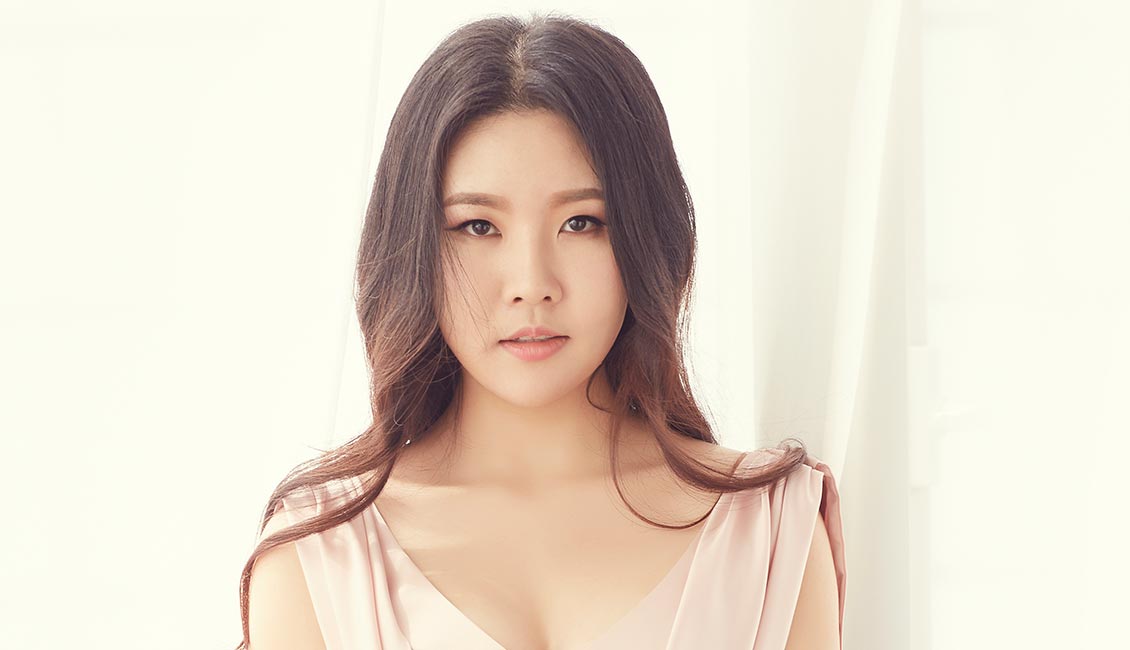 Jiyeong Mun won the Geneva International Competition in Switzerland in 2014, at the age of 18, and subsequently won the Busoni International Competition in Italy in 2015. Since then, she has gained a reputation as one of the most sought-after musicians and pianists of her generation, having performed with some of the world's most important orchestras and conductors.
Jörg Demus, President of the Jury of the 60th International Busoni Competition, considered her as treading on the path of the great Martha Argerich, who had previously won the same competition in 1957 – "I have rediscovered in her a naturalness of musicality that I thought had disappeared", he praised. Her success is not surprising nevertheless, for Jiyeong Mun has proved her virtuosity early on when she had won a number of international competitions such as the Arthur Rubinstein International Piano Master Competition in 2009, the Ettlingen International Competition for Young Pianists in Germany in 2012 and the Takamatsu International Piano Competition in Japan in 2014.

Jiyeong Mun has appeared with orchestras such as the Swiss Romande Orchestra, the Asian Philharmonic Orchestra, the Japan Philharmonic Orchestra, the Trieste Verdi Theater Orchestra in Italy, the Olympic Theater Orchestra, the Busoni Nuova Orchestra, under the baton of conductors such as Myung-whun Chung, Lionel Bringuier, Alexander Shelley, Valentina Peleggi, Dietrich Paredes and Massimo Belle.

Recent engagements include, a tour of Italy with the Haydn Orchestra under maestro Benjamin Bayl, a tour around Asia with the Korean Symphony Orchestra, her US debut at the Steinway Hall in New York, concerts at the Gewandhaus in Leipzig, the Salle Cortot in Paris, the Dvorak Hall in Prague, the Philharmonie Arthur Rubinstein in Bydgoszcz, recitals and chamber concerts for the Seoul Arts Center and as part of the Seoul Spring Festival of Chamber Music, and orchestral concerts with the Seoul Philharmonic Orchestra and the KBS Symphony Orchestra, amongst others.

Jiyeong Mun is a scholarship holder of the Daewon Cultural Foundation. Born in Yeosu in 1995, she began studying piano at the age of seven. Since 2010, she has been the student of pianist and professor Kim Dae-jin, and she is currently pursuing a graduate course at Korea National University of Arts.