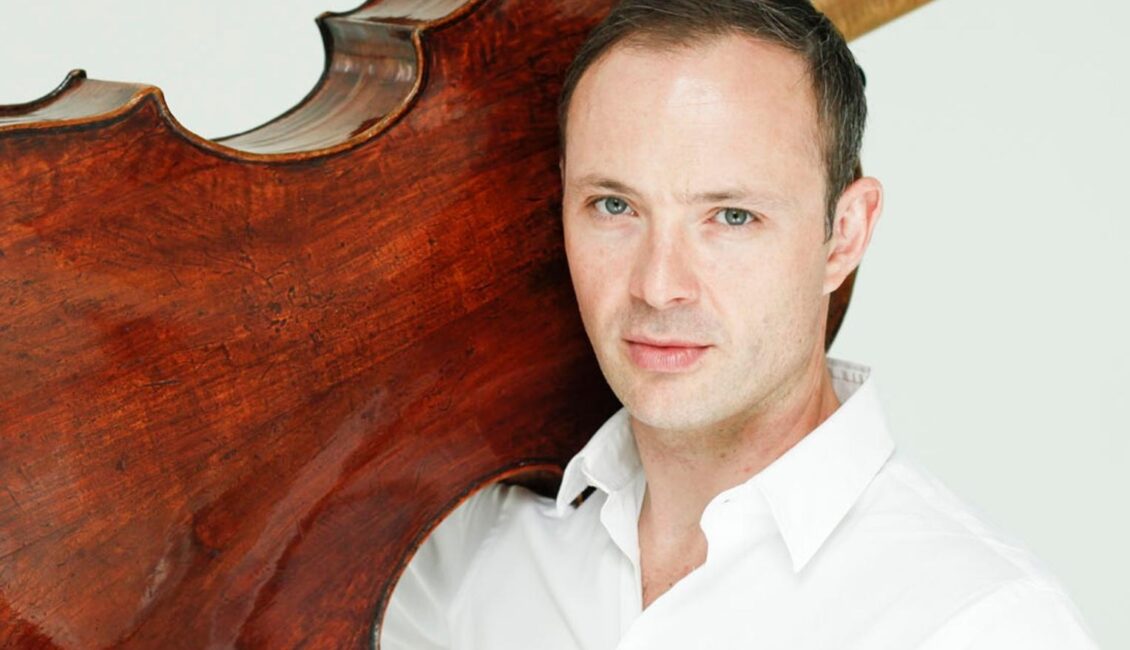 Kyril Zlotnikov studied at the Belarusian State Music Academy and the Jerusalem Rubin Academy of Music and Dance. Prize-winner in many competitions, including the Clairmont Competition, the Braun-Roger Siegl Competition, and the Pierre Tarcali Prize, Zlotnikov is a founding member of one of the most dynamic and exciting string quartets of today – the Jerusalem Quartet, which has gained a vast international acclaim.
Along with his extensive chamber music appearances, Kyril Zlotnikov has appeared as a soloist with a number of internationally renowned orchestras, including, the Israel Philharmonic, the Jerusalem Symphony Orchestra, the Ludwigsburg Symphony Orchestra, the Gulbenkian Orchestra, the West-Eastern Divan Orchestra, under the baton of acclaimed conductors, such as Daniel Barenboim, Zubin Mehta, Lawrence Foster, Asher Fish, and Simone Young, and he is a regular guest in major chamber music festivals, including, the Proms, Verbier, Vancouver, Gstaad, Salzburg, Rheingau, Ravinia, Schleswig-Holstein, festivals, to name but a few.
With his wide repertoire covering the important cello works of the baroque, classical and romantic periods, as well as the contemporary, Zlotnikov is a keen recitalist and chamber musician, who has shared the stage with the foremost artists of today, including Daniel Barenboim, András Schiff, Elisabeth Leonskaja, Pierre Boulez, Mitsuko Uchida, Natalia Gutman, Tabea Zimmerman, Lang Lang, Itamar Golan, Martin Fröst. Besides his numerous recordings with the Jerusalem Quartet for Harmonia Mundi, he has recorded two CDs with the complete Mozart piano trios with Maestro Daniel Barenboim on the piano, and violinist Nikolaj Znaide, for EMI.
---
Ο Kyril Zlotnikov (Κίριλ Ζλότνικοφ) σπούδασε στην Κρατική Μουσική Ακαδημία της Λευκορωσίας και στη Μουσική Ακαδημία Ρούμπιν της Ιερουσαλήμ. Νικητής σε πολλούς διαγωνισμούς, συμπεριλαμβανομένων των Κλερμόν, Μπράουν Ρότζερ Σίγκλ, και Πιερ Ταρκάλι, ο Zlotnikov είναι ιδρυτικό μέλος ενός εκ των πιο δυναμικών και εντυπωσιακών κουαρτέτων εγχόρδων της εποχής μας – του Jerusalem Quartet – το οποίο έχει κερδίσει τεράστια διεθνή αναγνώριση.
Πέρα από την μακρά σταδιοδρομία του στη μουσική δωματίου, ο Kyril Zlotnikov έχει εμφανισθεί ως σολίστ με πολλές κορυφαίες ορχήστρες, μεταξύ άλλων, Φιλαρμονική του Ισραήλ, Συμφωνική Ορχήστρα Ιερουσαλήμ, Συμφωνική Ορχήστρα του Λούντβιγκσμπουργκ, Ορχήστρα Γκιουλμπενκιάν, Ορχήστρα του Δυτικοανατολικού Ντιβάν, υπό τη διεύθυνση σημαντικών μαέστρων, όπως οι Ντάνιελ Μπάρενμποϊμ, Ζούμπιν Μέτα, Λόρενς Φόστερ, Άσερ Φις, και Σιμόν Γιουνγκ. Είναι συχνός προσκεκλημένος σε μεγάλα φεστιβάλ μουσικής, συμπεριλαμβανομένων Proms, Βερμπιέ, Βανκούβερ, Γκστάαντ, Σάλτσμπουργκ, Ραβίνια, Σλέσβιγκ-Χόλσταιν.
Με το εκτενές ρεπερτόριο του να καλύπτει όλα τα σπουδαία έργα για βιολοντσέλο, από την μπαρόκ μέχρι τη σύγχρονη εποχή, ο Zlotnikov είναι ένας παθιασμένος μουσικός δωματίου που έχει μοιραστεί την σκηνή με τα μεγαλύτερα ονόματα της εποχής μας – Ντάνιελ Μπάρενμποϊμ, Άντρας Σιφ, Ελίζαμπετ Λεόνσκαγια, Πιερ Μπουλέζ, Μιτσούκο Ουτσίντα, Ναταλία Γκούντμαν, Ταμπέα Ζίμερμαν, Λανγκ Λανγκ, Ιταμάρ Γκολάν, Μάρτιν Φροστ. Πέρα από τις πολυάριθμες ηχογραφήσεις του με το Jerusalem Quartet για την εταιρεία Harmonia Mundi, ο Kyril Zlotnikov έχει κυκλοφορήσει δύο άλμπουμ για την εταιρεία EMI, με τα τρίο για πιάνο του Μότσαρτ, σε σύμπραξη με τον Ντάνιελ Μπάρενμποϊμ στο πιάνο, και τον βιολονίστα Νικολάι Ζνάιντε.