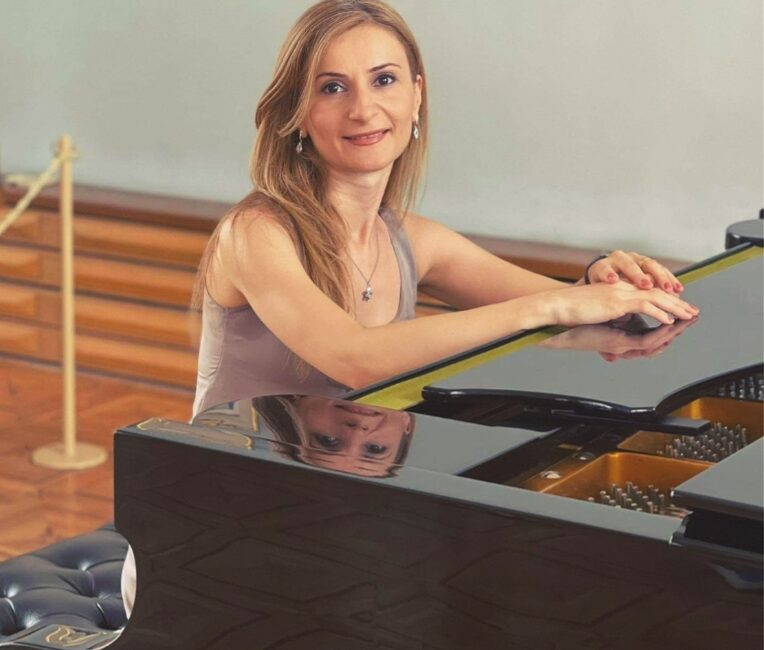 Lilit Hakobyan was born in 1986 in Yerevan. Following her graduation from the Tchaikovsky Music School in Yerevan, she advanced her studies at the Yerevan Komitas State Conservatory (Prof. Z. Barseghyan class, concertmaster class M. Melik-Stepanyan). She graduated with distinction in 2007 and worked as a concertmaster in the Classical Vocal Department.
Lilit has participated in several national and international competitions and festivals, and she has given a number of concerts as part of which she has collaborated with eminent musicians from all over the world. In 2005, she was award winner at the Accompanist's Art Festival after Heghine TerGhevondyan, and in 2007, she won the National Festival – Competition for Best Accompanist. In 2010, she was awarded the special prize at the Delphic Games competition.
---
Η Lilit Hakobyan γεννήθηκε το 1986 στο Ερεβάν. Μετά την αποφοίτησή της από τη Μουσική Σχολή Τσαϊκόφσκι στο Ερεβάν, συνέχισε στις σπουδές της στο Κρατικό Ωδείο του Ερεβάν Κομίτας, υπό τους καθηγητές Z. Barseghyan, και M. Melik-Stepanyan. Αποφοίτησε με άριστα το 2007 και εργάστηκε ως αρχιμουσικός στο τμήμα Κλασσικών Φωνητικών Σπουδών.
Η Lilit έχει συμμετάσχει σε πολλούς εθνικούς και διεθνείς διαγωνισμούς και φεστιβάλ και έχει δώσει αμέτρητες συναυλίες κατά τις οποίες έχει συνεργαστεί με διακεκριμένους μουσικούς από όλο τον κόσμο. Το 2005 κέρδισε το βραβείο στο Φεστιβάλ Τέχνης Heghine TerGhevondyan για Συνοδεία στο Πιάνο, και το 2007 κέρδισε το Εθνικό Φεστιβάλ – Διαγωνισμό Καλύτερης Συνοδού. Το 2010 της απονεμήθηκε το ειδικό βραβείο στον διαγωνισμό των Δελφικών Αγώνων στην Αρμενία.