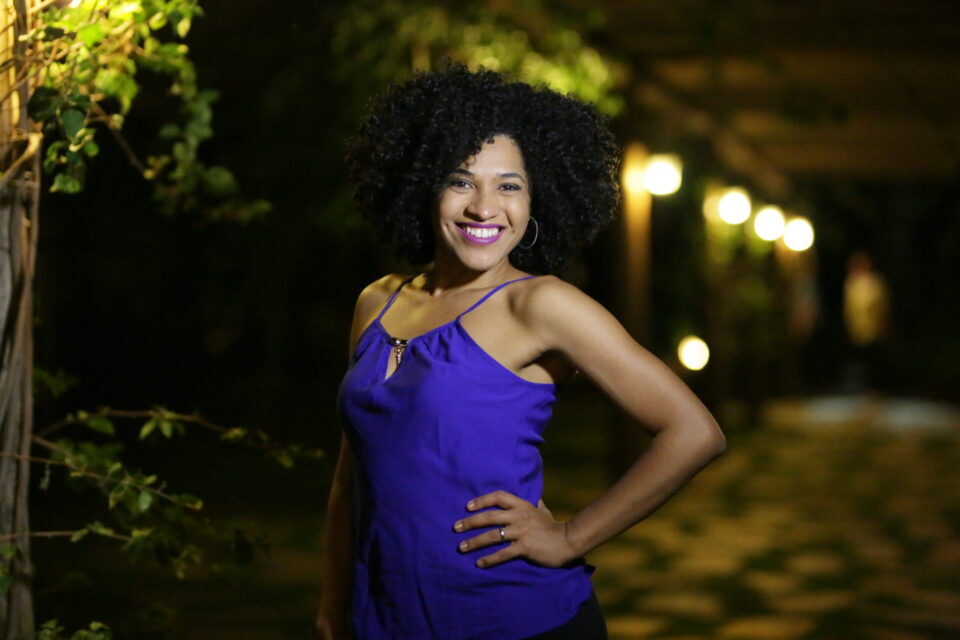 Praised for "her dark, voluptuous timbre, her breathtaking chest voice, and the admirable control with which she sustains long phrases" – "moving, flawlessly musical and worthy of any great theatre on the planet", the Brazilian young dramatic soprano Marly Montoni made her debut at the Theatro Municipal de São Paulo in 2017 as Leonora Beethoven's Fidelio. She was subsequently engaged for a succession of leading roles, including, Abigaille in Verdi's Nabucco, Liú in Puccini's Turandot, Anne Trulove in Stravinsky's The Rake's Progress, as well as the soprano part in the São Paulo premieres of Andrew Lloyd Weber's Requiem, Elodie Bouny's Meia Lágrima for soprano and orchestra, and John Adams's oratorio El Niño.
Montoni's roles include Bess in Gershwin's Porgy and Bess at the Palace of Arts in Belo Horizonte, Odaleia in Antônio Carlos Gomes' opera Condor, Elisabetta in Donizetti's Roberto Devereux, and the title role of Catalani's La Wally, which she sung at the Theatro São Pedro.
Recent performances include Messiaen's song cycle for dramatic soprano and orchestra, Poèmes pour Mi, with the Bahia Symphony Orchestra under the baton of Carlos Prazeres, and the soprano soloist in Mendelssohn's Elijah with the Philharmonic Orchestra of Minas Gerais under the baton of Fabio Mechetti. Marly Montoni returned to the Theatro Municipal de São Paulo this summer, to perform the title role in Verdi's Aida to great audience and critical acclaim.
Marly Montoni is a graduate of the Cruzeiro do Sul University in Brazil, where she studied classical singing. She has furthered her training under the instruction of tenor Antonio Lotti, Italian bass Carlo Colombara and pianist Rafael Andrade.
---
Έχοντας επευφημηθεί για την «πλούσια, σκουρόχρωμη φωνή της, χαμηλές νότες που κόβουν την ανάσα, και τον αξιοθαύμαστο έλεγχο με τον οποίο ερμηνεύει σχοινοτενείς φράσεις» – «συγκινητική, αψεγάδιαστα μουσική, και άξια για να τραγουδήσει σε όλα τα μεγάλα θέατρα του πλανήτη», η νεαρή Βραζιλιάνα δραματική σοπράνο Marly Montoni έκανε το ντεμπούτο της στο Δημοτικό Θέατρο του Σάο Πάολο, το 2017, ως Λεονόρα στην όπερα του Μπετόβεν Φιντέλιο. Ακολούθως, κλήθηκε να ερμηνεύσει ένα μεγάλο φάσμα πρωταγωνιστικών ρόλων, όπως Αμπιγκαΐλε στο Ναμπούκο του Βέρντι, Λιού στο Τουραντότ του Πουτσίνι, Αν Τρουλαβ στην Πορεία του Ασώτου του Στραβίνσκι, καθώς και στην πρώτη εκτέλεση στο Σάο Πάολο του Ρέκβιεμ του Άντριου Λόυντ Γουέμπερ, του έργου για σοπράνο και ορχήστρα της Elodie Bouny, Meia Lágrima, και του ορατορίου του Τζον Άνταμς, El Niño.
Το ρεπερτόριο της Montoni συγκαταριθμεί ρόλους όπως της Μπες, από την όπερα του Γκέρσουϊν, Πόργκι και Μπες, που ερμήνευσε στο Παλάτι των Τεχνών του Μπέλο Οριζόντε, της Οντάλια από την όπερα του Αντόνιο Κάρλος Γκόμες, Κόνδωρ, της Ελισαβέτα από το Ρομπέρτο Ντεβερέ του Ντονιτσέτι, και της Βαλί από την ομώνυμη όπερα του Καταλάνι, που τραγούδησε στο ιστορικό Θέατρο του Σάο Πέδρο.
Πρόσφατες εμφανίσεις της περιλαμβάνουν τον κύκλο τραγουδιών του Ολιβιέ Μεσιάν για δραματική σοπράνο και ορχήστρα, Ποιήματα για τη Μι, με τη Συμφωνική Ορχήστρα της Μπαΐα υπό τη διεύθυνση του Carlos Prazeres, καθώς και το ορατόριο του Μέντελσον, Ηλίας, με τη Φιλαρμονική Ορχήστρα της Μίνας Ζεράις υπό τη διεύθυνση του Fabio Mechetti. Φέτος το καλοκαίρι, η Marly Montoni επέστρεψε το Δημοτικό Θέατρο του Σάο Πάολο για να ερμηνεύσει τον ρόλο της Αΐντα από την ομώνυμη όπερα του Βέρντι, με τεράστια επιτυχία.
Η Marly Montoni είναι απόφοιτος του Πανεπιστημίου Cruzeiro do Sul της Βραζιλίας, όπου σπούδασε κλασικό τραγούδι. Συνέχισε την εκπαίδευσή της υπό την καθοδήγηση του τενόρου Antonio Lotti, του Ιταλού μπάσου Carlo Colombara και του πιανίστα Rafael Andrade.