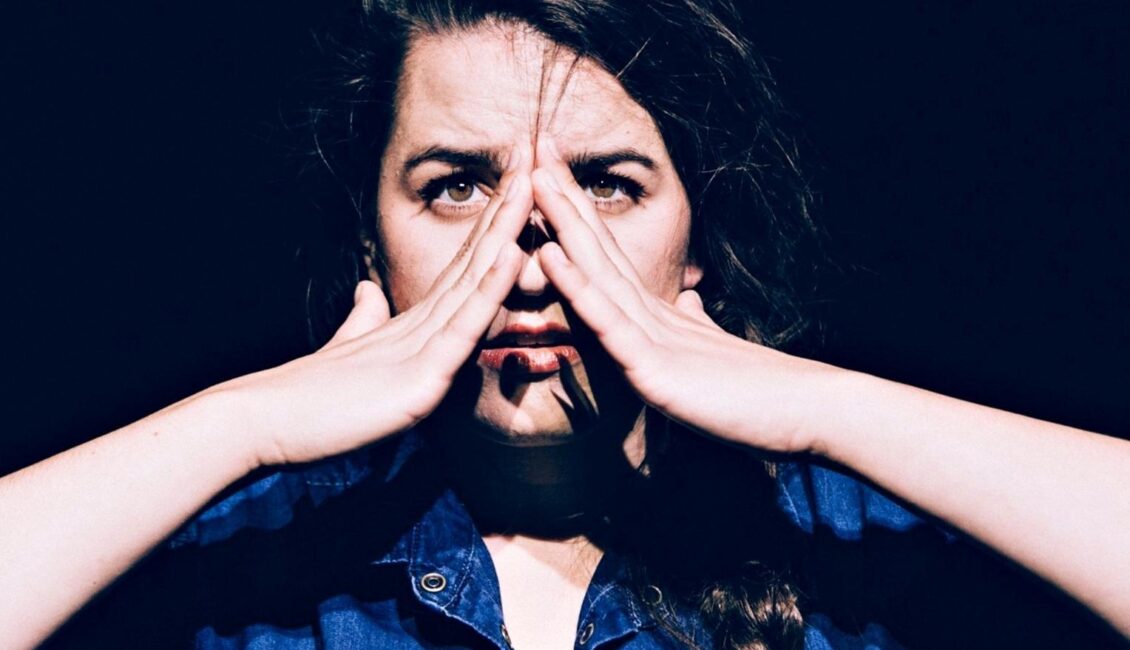 Described by critics as "extraordinary" with "flawless technique" and "gorgeous stage presence", French-Cypriot soprano Sarah Aristidou is a star in the making, and has already worked with a number of major conductors including Daniel Barenboim, Sir Simon Rattle and François-Xavier Roth. Sarah has twice been nominated as "Best Newcomer" by Opernwelt.  She was most recently awarded the Luitpold Prize for outstanding performance of a newcomer at the Kissinger Sommer Festival (2021).
Her potential was quickly recognized whilst a member of the Studio at Staatsoper unter den Linden and she has since gone on to debut Zerbinetta (in Strauss' Ariadne auf Naxos) with the company. The role also served as her debut with Oper Frankfurt, where she returns this season as Nausikaa in Dallapiccola's Ulisse. Recent and forthcoming performances include her Norwegian debut with the Bergen Philharmonic Orchestra, the role of Ismene (in Mozart's Mitridate) in a co-production of the Royal Danish Opera and Malmӧ Opera, her debut at the Concertgebouw Amsterdam in the world premiere of Thomas Larcher's The Living Mountain, a piece she recently recorded with the Münchener Kammerorchester, her debut at the Salzburger Festpiele with ORF Radio-Symphonieorchester Wien, a tour with Les Musiciens du Louvre under Marc Minkowski, the title role in Lucia Ronchetti's Pinocchio at Staatsoper unter den Linden.
A series of compositions have been written for Sarah Aristidou, including Aribert Reimann's Cinq fragments lyriques premiered with Deutsches Symphonie-Orchester Berlin and Robin Ticciati, and Jörg Widmann's Labyrinth IV premiered by the Boulez Ensemble, conducted by Daniel Barenboim. Sarah Aristidou's first album, AETHER, on the Alpha Classics label, features her in collaboration with the Orchester des Wandels under Thomas Guggeis, and accompanied by Daniel Barenboim, Emmanuel Pahud and Christian Rivet.
---
Έχοντας επευφημηθεί από τους μουσικοκριτικούς ως «εξωπραγματική» με «αψεγάδιαστη τεχνική» και «θεσπέσια σκηνική παρουσία», η Γαλλο-Κύπρια σοπράνο Σάρα Αριστείδου είναι ένα αναδυόμενο αστέρι στον χώρο της όπερας, και έχει ήδη συνεργαστεί με πολλούς κορυφαίους μαέστρους, συμπεριλαμβανομένων των Ντάνιελ Μπάρενμποϊμ, Σερ Σάιμον Ρατλ, και Φρανσουά-Ξαβιέρ Ροθ. Η Σάρα ήταν δύο φορές υποψήφια για το βραβείο του γερμανικού περιοδικού Opernwelt, στην κατηγορία Καλύτερη Πρωτοεμφανιζόμενη. Προσφάτως, απέσπασε το Βραβείο Luitpold για την εξαίρετη ερμηνεία της ως πρωτοεμφανιζόμενη στο Θερινό Φεστιβάλ του Κίσινγκεν (2021).
Οι δυνατότητες της Σάρας Αριστείδου αναγνωρίστηκαν νωρίς, ενόσω ήταν ακόμα μέλος του Στούντιο της Κρατικής Όπερας του Λίντεν, και έκτοτε έκανε το ντεμπούτο της ως Ζερμπινέτα (στην Αριάδνη εν Νάξω του Στράους) – ρόλος που σήμανε παράλληλα το ντεμπούτο της στην Όπερα της Φρανκφούρτης, στην οποία επιστρέφει αυτή τη σαιζόν ως Ναυσικά, στην όπερα του Λουίτζι Νταλαπικόλα, Ulisse. Πρόσφατες και επερχόμενες εμφανίσεις της περιλαμβάνουν το ντεμπούτο της στη Νορβηγία με τη Φιλαρμονική Ορχήστρα του Μπέργκεν, τον ρόλο της Ισμήνης σε μια συμπαραγωγή της Βασιλικής Όπερας Δανίας και της Όπερας του Μάλμε στον Μιθριδάτη του Μότσαρτ, το ντεμπούτο της στο Κοντσερτγκεμπάου του Άμστερνταμ στην παγκόσμια πρεμιέρα του The Living Mountain του Τόμας Λάρτσερ – έργο που η Σάρα πρόσφατα ηχογράφησε με την Ορχήστρα Δωματίου του Μονάχου, το ντεμπούτο της στο Φεστιβάλ του Σάλτσμπουργκ με τη Συμφωνική Ορχήστρα Ραδιοφώνου ORF Βιέννης, περιοδεία με τους Les Musiciens du Louvre υπό τη διεύθυνση του Μαρκ Μινκόφσκι, το ρόλο της Pinocchio στην ομώνυμη όπερα της Λουτσία Ροντσέτι στην Κρατική Όπερα του Λίντεν.
Για τη Σάρα Αριστείδου έχουν γραφτεί πολλές νέες συνθέσεις, μεταξύ άλλων, Cinq fragments lyriques του Άριμπερτ Ράιμαν – την πρεμιέρα του οποίου έδωσε με τη Γερμανική Συμφωνική Ορχήστρα του Βερολίνου υπό τη διεύθυνση του Ρόμπιν Τιτσιάτι, και Labyrinth IV του Γιοργκ Γουίντμαν – την πρεμιέρα του οποίου έδωσε με το Boulez Ensemble υπό τη διεύθυνση του Ντάνιελ Μπάρενμποϊμ. Το πρώτο άλμπουμ της Σάρας, AETHER, για τη δισκογραφική εταιρεία Alpha Classics, την εμφανίζει σε συνεργασία με την Ορχήστρα des Wandels υπό τη διεύθυνση του Τόμας Γκουγκέις, και με τη συνοδεία των Ντάνιελ Μπάρενμποϊμ, Εμμανουέλ Παχούντ, και Κρίστιαν Ριβέτ.