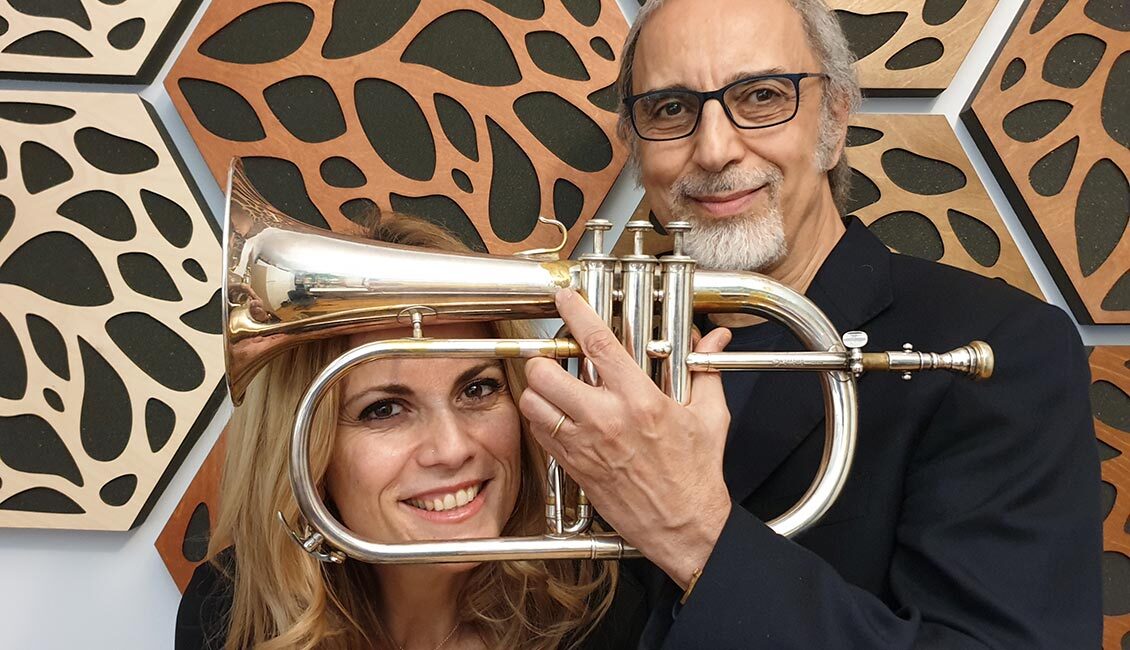 Stefania Tallini is an internationally acclaimed award-winning musician, who has a brilliant career in the area of jazz and classical music. She has received a degree in Pianoforte from the Academy of Santa Cecilia of Rome and a degree in Jazz Arrangement and Big Band Composition from the Licinio Refice Conservatory of Frosinone. As a pianist, composer, and arranger, she has received numerous awards in many major international competitions, including LagoMaggioreJazz in 1999, Viva il Jazz 2000 in Milan, the International Competition for Jazz Orchestra Arranging and Composition of Barga in 2001, the Django d'Or in 2004, and International Film Music Award La Stele D'Argento in 2005.
Her music has been performed at important international events such as the Franz Liszt Festival at Albano Laziale, the Ravello Festival, the Festival of Nations, the Cité De La Musique in Strasbourg, the Universidad De Las Artes (Havana), the Westerbeck Recital Hall of Pasadena (California), the Performing Arts Center at PCC in Portland (California).
---
Η πολυβραβευμένη, διεθνούς φήμης Stefania Tallini διαγράφει μια λαμπρή σταδιοδρομία στον τομέα της τζαζ και της κλασικής μουσικής. Είναι απόφοιτος της Ακαδημίας Σάντα Τσετσίλια της Ρώμης, όπου σπούδασε Πιανοφόρτε, και από το Ωδείο Λιτσίνιο Ρεφίτσε στο Φροζινόνε, όπου σπούδασε Τζαζ Ενορχήστρωση για Σύνθεση για Μπιγκ Μπαντ. Ως πιανίστρια, συνθέτρια και διασκευάστρια, έχει αποσπάσει πολυάριθμα βραβεία σε διεθνείς διαγωνισμούς, μεταξύ άλλων, LagoMaggioreJazz (1999), Viva il Jazz στο Μιλάνο (2000), Διεθνή Διαγωνισμό Ενορχήστρωσης και Σύνθεσης για Τζαζ Ορχήστρα στην Μπάργκα (2001), Django d'Or (2004), και Διεθνές Βραβείο Μουσικής Κινηματογράφου La Stele D'Argento (2005).
Η μουσική της έχει εκτελεσθεί σε σημαντικές διεθνείς εκδηλώσεις, όπως, Φεστιβάλ Φραντς Λιστ στο Αλμπάνο Λατσιάλε, Φεστιβάλ Ραβέλο, Φεστιβάλ των Εθνών, Cité De La Musique στο Στρασβούργο, Universidad De Las Artes (Αβάνα), Westerbeck Recital Hall της Πασαντίνα (Καλιφόρνια), Performing Arts Center στο PCC του Πόρτλαντ (Καλιφόρνια).