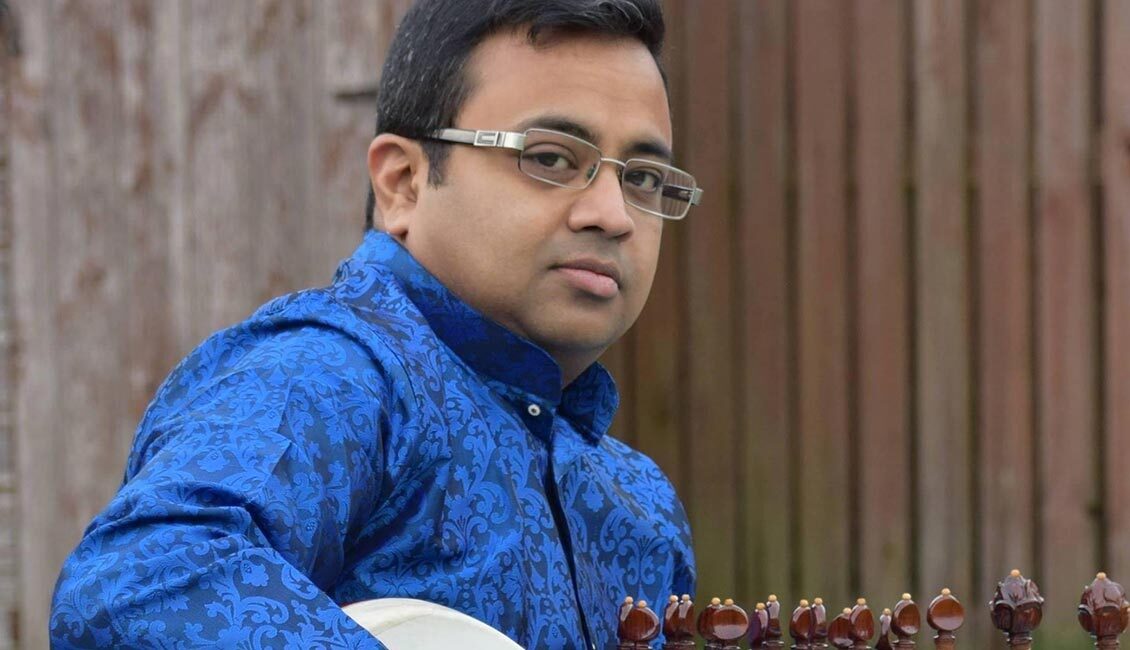 Suhas Mitra was introduced to the world of Indian Classical Music at the age of 12 by Shree Kaustav Roy of Shahajehanpur Gharana, who identified in him a great talent and provided him with a solid foundation for the sarod playing. He soon moved to Kolkata, where he continued his training under Shree Bidyut Khan in the world renowned Maihar Gharana, School of Hindustani classical music.
Suhas has performed all over Europe ever since, and his performances exhibit a high-level of skill, an irreplaceable sense of aesthetics, and creativity. In the last decade, Suhas has been receiving advanced training from Prof Sanjoy Bandopadhyay.
---
Ο Suhas Mitra γνώρισε τον κόσμο της ινδικής κλασικής μουσικής σε ηλικία 12 ετών από τον καθηγητή Shree Kaustav Roy, ο οποίος αναγνώρισε στον νεαρό μαθητή του ένα μεγάλο ταλέντο και του παρείχε μια στέρεη βάση για την ερμηνεία του σαρόντ. Ακολούθως, ο Suhas μετοίκησε στην Καλκούτα, όπου συνέχισε την εκπαίδευσή του υπό τον Shree Bidyut Khan στην παγκοσμίου φήμης σχολή ινδουστανικής μουσικής Maihar Gharana.
Έκτοτε, ο Suhas έχει εμφανισθεί σε συναυλίες σε όλη την Ευρώπη, και οι ερμηνείες του τον έκαναν να ξεχωρίσει για τη μοναδική δεξιοτεχνία, την αξεπέραστη αισθητική και τη δημιουργικότητά του. Κατά την τελευταία δεκαετία, ο Suhas εκπαιδεύεται από τον σπουδαίο καθηγητή Sanjoy Bandopadhyay.