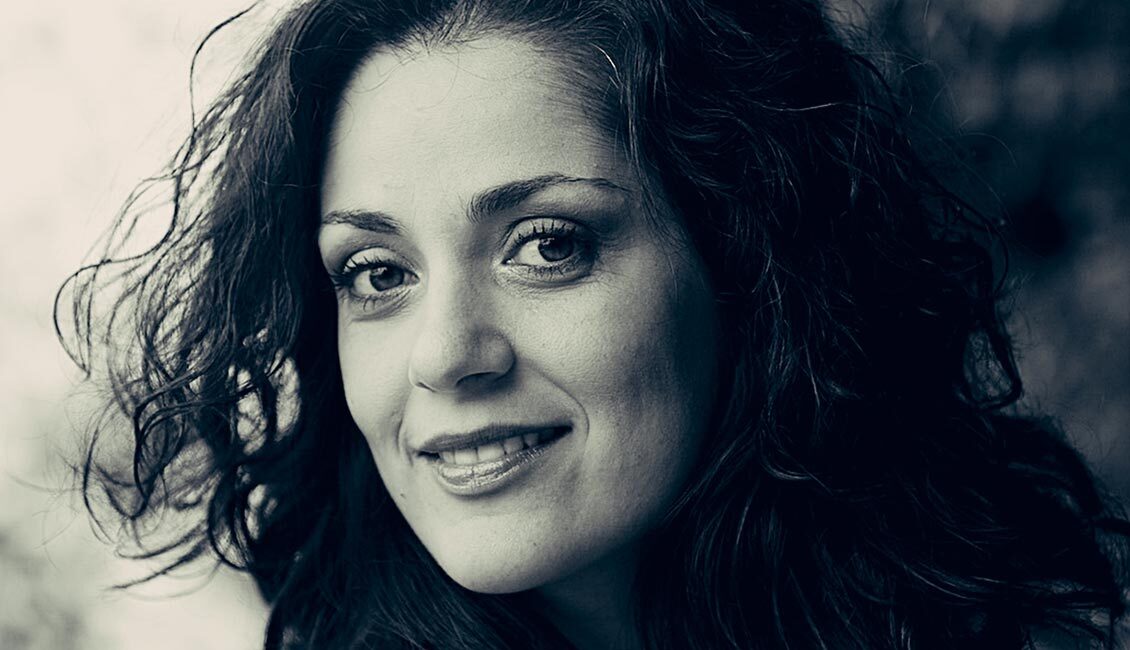 Mezzo-soprano Theodora Baka studied Opera and Chamber Music at the University of Music and Drama in Hanover, Germany. She has performed as a soloist in prestigious venues all over the world, including the Théâtre des Champs Ėlysées, Theater an der Wien, Teatro Nacional de São Carlos Lisbon, Markgräfisches Opernhaus Bayreuth, state theaters of Bremen, Bielefeld, Wiesbaden and Piacenza, Teatro Communale of Ferrara, Arriaga Theater Bilbao, Perm State Tchaikovsky Opera (Russia), Greek National Opera, Concert Halls of Athens and Thessaloniki. She has been featured in renowned festivals, such as Göttingen International Handel Festival, Bayreuther Barock, Boston Early Music Festival, Musica e Poesia a San Maurizio in Italy, Styriarte in Austria, Athens-Greek Festival, and she has collaborated with orchestras and ensembles such as Philharmonische Gesellschaft Bremen, Fretwork, Il Complesso Barocco (under the baton of Alan Curtis), MusicaAeterna (under the baton of Teodor Currentzis), Atalante (direction: Erin Headley), Latinitas Nostra (direction: Markellos Chryssicos), Ex Silentio (direction: Dimitris Kountouras), Orchestra of Patras (direction: George Petrou), national orchestras of Athens and Thessaloniki, and Greek Radio Symphony Orchestra.
Her core repertoire, extensive and diverse, ranges from works of the Mediaeval, Renaissance and Baroque eras to Mozart and Rossini, the Romantic Lied and the opera of the 19th and 20th centuries, as well as contemporary music and the music of her native Greece. Her operatic repertoire includes roles such as Zulma (Rossini – L'Italiana in Algeri), Cherubino (Mozart – Nozze di Figaro), Despina (Mozart – Cosi fan tutte), Sesto (Handel – Giulio Cesare), Poppea (Monteverdi – L'incoronazione di Poppea), Melanto (Monteverdi – Intorno d' Ulisse in patria), Musica (Monteverdi – Orfeo), Sappho (Rameau – Les fêtes d'Hébé), Aristeo (Luigi Rossi – Orfeo), Alceste (Handel – Arianna in Creta), Ramiro (Vivaldi – Motezuma).
Theodora Baka has received outstanding reviews for her performance of Alceste in the recording of Handel's Arianna in Creta under the baton of George Petrou (for MDG label), as well as for the recordings of Scarlatti's opera Tolomeo e Alessandro (for ARCHIV) and Handel's opera Giove in Argo (for Virgin Classics), and the DVD recording of Vivaldi's opera Motezuma (for Dynamic). Her interpretation in the CD Reliquie di Roma, recorded with the British ensemble Atalante under the baton of Erin Headley and featuring 17th century Roman laments, won a Diapason d'or in 2014. Baka's extended discography includes an album with Greek traditional songs for the German label Raumklang, an album with works for voice and guitar with the German guitarist Rainer Scheurenbrand, and two CDs of medieval songs – Nell autunno di Bisanzio (for Talanton label) and Mneme (for Carpe Diem) – with ensemble Ex Silentio.