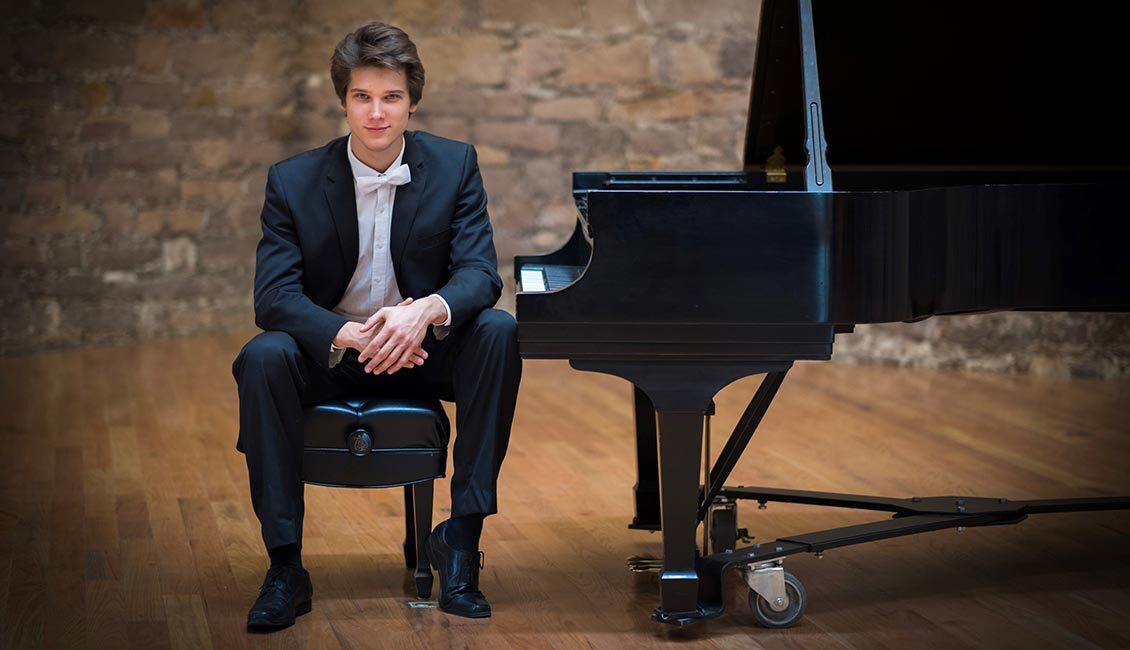 Born in Moscow in 1997, to a musical family, pianist Vladimir Petrov is internationally hailed as one of the leading rising stars of our times. He is a graduate of the Central Music School of the Moscow State Tchaikovsky Conservatory, where he studied under Prof. Valery Piassetsky, Honoured Artist of the Russian Federation. Petrov's great talent was manifested early in life, and since the age of eight he has been participating in a number of prominent festivals in Russia and abroad, including, Denis Matsuev's 10th Concert Music Festival "Crescendo", Festival "Denis Matsuev Presents" and "Stars on Baikal", Valery Gergiev's XIII Moscow Easter Festival and Contemporary Piano Faces International Festival, and Vladimir Spivakov's "Moscow Meets Friends".
Petrov is the First Prize-winner of the V International Piano Competition in memoriam of Vera Lotar-Shevchenko, the First Prize-winner of the VI International "José Jacinto Cuevas" Yamaha Piano Competition and the Gold Medallist of the International Piano Competition "Ciudad de Vigo" in Spain. Despite his young age, he has already appeared in some of the world's most important concert venues, including the Great Hall of the Moscow State Conservatory, the historic Main Stage of the Bolshoi Theatre, the Mariinsky Theatre, Salle Cortot in Paris, Salle Frank-Martin in Geneve, Palace of Fine Arts in Mexico, amongst others, and performed with numerous orchestras across the globe, including the Mariinsky Orchestra, the Symphony Orchestra of San Luis Potosi, Camerata Venia under the baton of renowned conductors such as Valery Gergiev, Lanfranco Marceletti, Tito Muñoz, Pavel Gershtein, Roman Revueltas, Gleb Skvortsov, Eduardo Barrios. In chamber music, Vladimir Petrov has also frequently performed with the great violinists Kristof Barati and Graf Mourzha.
The 22-year old Vladimir Petrov is a recipient of a Russian Presidential Grant and a grant-recipient of the "New Names" programme and the Vladimir Spivakov Charity Foundation, and besides his busy performing schedule, he currently continues his studies at the Moscow State Conservatory of Tchaikovsky, under Prof. Eliso Virsaladze, National Artist of the Russian Federation.