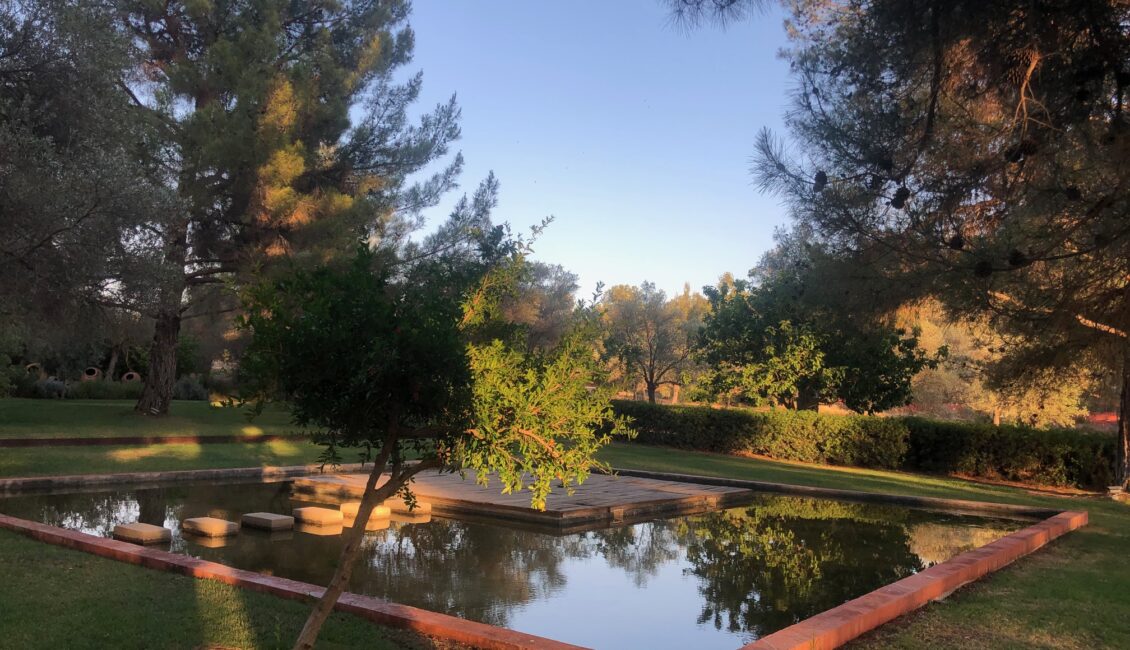 The Olive Grove in Delikipos is the Pharos Arts Foundation's home venue for outdoor concerts. Set in an ancient grove with 800 year old olive trees and pine forest next to a Natura 2000 EU protected area, it offers a spectacular setting for summer concerts.
Easily accessible from all major towns and a 25 minute drive to Larnaca airport, the Olive Grove is a magical environment with its water features, zen landscaping combined with Mediterranean naturalism and atmospheric lighting. Each summer it hosts concerts with renowned soloists and ensembles and has become a uniquely sought after venue by artists and audience alike.
Το The Olive Grove στον Δελίκηπο αποτελεί το θερινό σπίτι του Ιδρύματος Τεχνών Φάρος για υπαίθριες συναυλίες. Αυτός ο ασύλληπτης ομορφιάς χώρος, βρίσκεται εντός ενός αρχαίου ελαιώνα 800 ετών, και περιβάλλεται από ένα πευκοδάσος δίπλα από προστατευόμενη περιοχή Natura 2000.
Εύκολα προσβάσιμο από όλες τις μεγάλες πόλεις και μόλις 25 λεπτά μακριά από το αεροδρόμιο Λάρνακας, ο παραμυθένιος ελαιώνας, με τα υδάτινα στοιχεία του και τον αφοπλιστικά ατμοσφαιρικό φωτισμό του, αποτελεί ένα ειδυλλιακό τοπίο που συνενώνει το ζεν με τον Μεσογειακό νατουραλισμό. Κάθε καλοκαίρι, το The Olive Grove φιλοξενεί συναυλίες με κορυφαίους σολίστες και σύνολα μουσικής, και έχει καταστεί ένας μοναδικά περιζήτητος χώρος με καλλιτέχνες και κοινό.