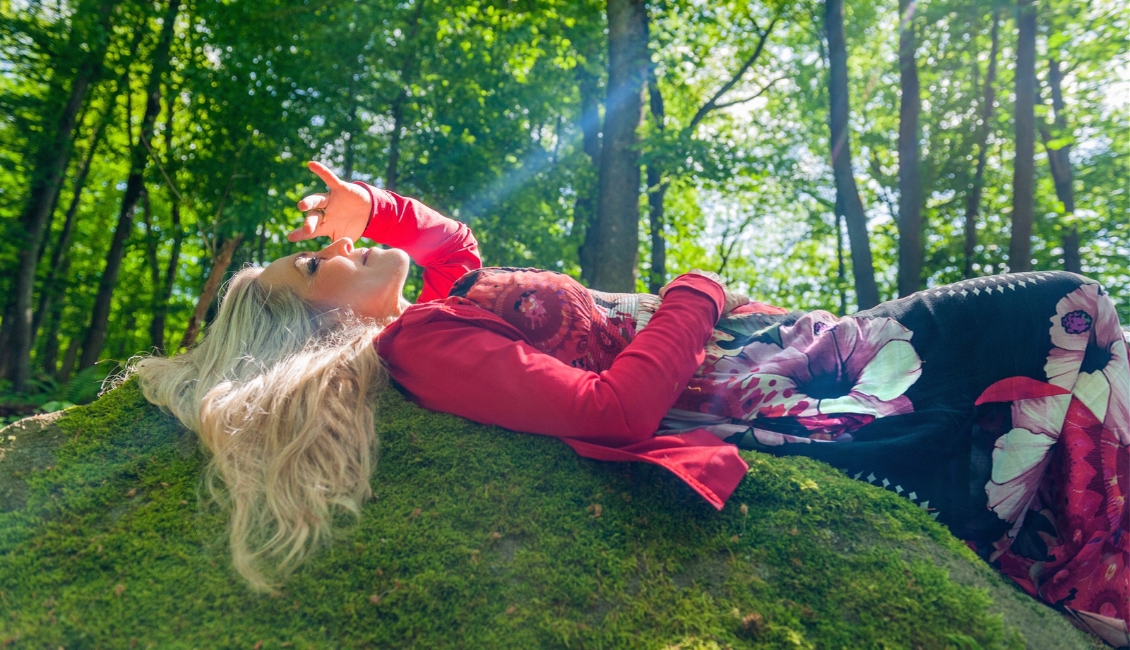 Major Sponsor – ECOMMBX :

The Pharos Arts Foundation is thrilled to continue the vibrant spirit of jazz in its idyllic summer venue, The Olive Grove in Delikipos, as it presents another unique jazz concert on Friday 30 June 2023 / 8:30pm, with the impressive Anke Helfrich Trio featuring the saxophone player Tony Lakatos.
Anke Helfrich belongs to the exclusive elite of European pianists who has been able to contribute a new kind of energy and spirit to jazz music. She is an incredible pianist, known for captivating her audiences, and she has been described as "one of Europe's best female jazz pianists". Winner of the European Jazz Competition in 1996 and of an Echo Jazz Award in 2016, Helfrich has appeared in such prestigious venues as Leipzig's Gewandhaus, Berlin's Philharmonie, Dortmund's Konzerthaus, Kennedy Center in Washington DC, and Stockholm's Concert Hall, and in the most notable jazz festivals around the world. Her dynamic Trio, comprising also Dietmar Fuhr (double-bass) and Jens Düppe (drums), and joining forces with the acclaimed saxophonist Tony Lakatos, will undoubtedly ignite The Olive Grove stage with their sparkling, ever-evolving, and masterfully sophisticated music.
*** The audience is advised to arrive to The Olive Grove by 8:00pm
---
Η τζαζ διάθεση συνεχίζει καθώς το Ίδρυμα Τεχνών Φάρος παρουσιάζει άλλη μια μοναδική συναυλία τζαζ στον υπαίθριο συναυλιακό του χώρο The Olive Grove στον Δελίκηπο – αυτή τη φορά με το εντυπωσιακό Anke Helfrich Trio και τον σαξοφωνίστα Tony Lakatos, την Παρασκευή 30 Ιουνίου 2023 / 8:30μμ.
Η Anke Helfrich ανήκει στην εκλεκτή ελίτ των Ευρωπαίων πιανιστών που κατάφεραν να προσδώσουν στη μουσική τζαζ μια νέα ποιότητα ενέργειας και ιδιοσυγκρασίας. Πέρα από εκπληκτική πιανίστρια που σαγηνεύει τα ακροατήρια, έχει περιγραφεί ως «μια από τις καλύτερες πιανίστριες της τζαζ στην Ευρώπη». Νικήτρια του Πανευρωπαϊκού Διαγωνισμού Τζαζ το 1996, αλλά και του Βραβείου Echo Jazz το 2016, η Helfrich έχει εμφανισθεί στις μεγαλύτερες συναυλιακές αίθουσες, μεταξύ άλλων, Γκεβάντχαους Λειψίας, Φιλαρμονική του Βερολίνου, Κοντσέρτχαους του Ντόρτμουντ, Κένεντι Σέντερ στην Ουάσιγκτον, Μέγαρο Μουσικής της Στοκχόλμης, και στα σημαντικότερα φεστιβάλ μουσικής τζαζ ανά το παγκόσμιο. Το δυναμικό Anke Helfrich Trio, το οποίο περιλαμβάνει εκτός από την Anke στο πιάνο, τους Dietmar Fuhr (κοντραμπάσο) και Jens Düppe (ντραμπς), θα ενώσει τις δυνάμεις του με τον καταξιωμένο σαξοφωνίστα Tony Lakatos, για να πυροδοτήσουν μαζί την σκηνή του ειδυλλιακού Olive Grove με την πνευματώδη και αριστοτεχνικά πολύπλοκη μουσική τους.
*** Παρακαλούμε το κοινό μας όπως αφιχθεί στο The Olive Grove μέχρι τις 8:00μμ