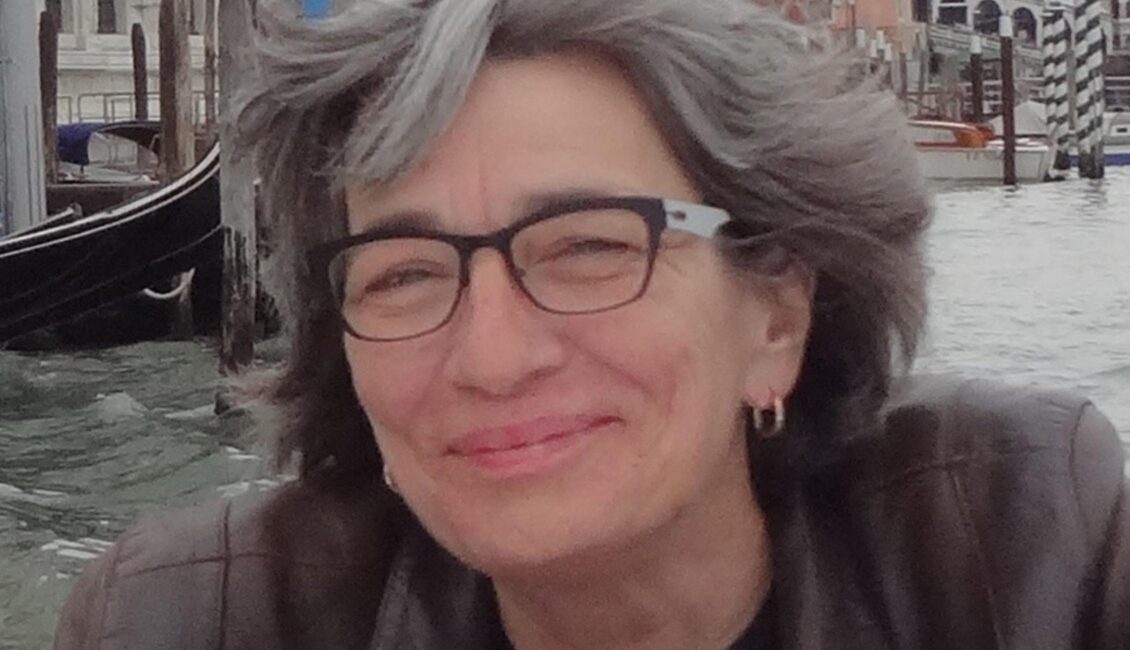 In collaboration with:

"Good things come in small packages when created by a Giant"
The American musician Sharon Kanach is famous predominantly for her connection to one of the most celebrated composers and influential thinkers of the 20th century – Iannis Xenakis. She was his closest collaborator in many of his writings, and after his death, she has been the editor of the Xenakis Series in Pendragon Press. Kanach is the founder of the Xenakis Project of the Americas, and currently the co-president of the Centre Iannis Xenakis at the Université de Rouen Normandie. Within the frame of the 13th International Pharos Contemporary Music Festival, Sharon Kanach will present a fascinating talk about eight of Xenakis' lesser-known chamber works, which will be performed by the Ergon Ensemble on 12 October, in a concert dedicated to the composer's centenary.
In Kanach's words: "Even though Iannis Xenakis is perhaps best known for his massive orchestral works, his multimedia Polytopes or even his revolutionary electroacoustic works, nearly every performing musician encounters, sooner or later, his solo or small chamber works, either while studying or in concert. The concert of the Ergon Ensemble celebrating Xenakis' centenary, which will be presented on 12 October at The Shoe Factory, will feature eight such works, some of which are rarely heard, spanning the composer's entire career, from 1951 to 1996. Like a mosaic, we will discuss each of the featured works as parts of a puzzle to draw a unique overview of the musical giant Iannis Xenakis."
---
Η Αμερικανίδα μουσικός Sharon Kanach είναι διάσημη κυρίως για τη σύνδεσή της με έναν από τους κορυφαίους συνθέτες, έναν από τους πιο εμβληματικούς και σημαίνοντες διανοούμενους του 20ου αιώνα – τον Ιάννη Ξενάκη. Η Kanach ήταν η πιο στενή συνεργάτης του Ξενάκη σε αρκετά από τα συγγράμματά του, και μετά τον θάνατο του συνθέτη, ήταν επιμελήτρια της σειράς συλλογικών τόμων Ξενάκης του εκδοτικού οίκου Pendragon Press. Ιδρύτρια του Xenakis Project of the Americas, επί του παρόντος συμπροεδρεύει στο Κέντρο Ιάννης Ξενάκης στο Πανεπιστήμιο της Ρουέν στη Νορμανδία. Μέσα στο πλαίσιο του 13ου Διεθνούς Φεστιβάλ Σύγχρονης Μουσικής Φάρος, η Sharon Kanach θα δώσει μια εξαιρετικά ενδιαφέρουσα διάλεξη πάνω στα οκτώ έργα μουσικής δωματίου που θα ερμηνεύσει το Ergon Ensemble, σε μια συναυλία στις 12 Οκτωβρίου αφιερωμένη στα 100 χρόνια από τη γέννηση του Ξενάκη.
Όπως δηλώνει η ίδια η Sharon Kanach, «Αν και ο Ιάννης Ξενάκης είναι ενδεχομένως περισσότερο γνωστός για τα τεράστια ορχηστρικά του έργα, για τους Πολυτόπους πολυμέσων, ή ακόμα και για τις επαναστατικές ηλεκτροακουστικές του συνθέσεις, είναι σχεδόν σίγουρο πως αργά ή γρήγορα, ο κάθε μουσικός που τον ερμηνεύει θα αναγκαστεί να αναμετρηθεί – είτε κατά τη διάρκεια των σπουδών του, είτε σε συναυλία – με τη μουσική δωματίου του συνθέτη και τα σόλο έργα του. Η συναυλία-αφιέρωμα στον Ιάννη Ξενάκη που θα δοθεί από το Ergon Ensemble στις 12 Οκτωβρίου, μέσα στο πλαίσιο του 13ου Διεθνούς Φεστιβάλ Σύγχρονης Μουσικής Φάρος, θα περιλαμβάνει οκτώ τέτοια έργα, πολλά από τα οποία σπάνια ακούγονται δημοσίως, και τα οποία διαλαμβάνουν ολόκληρη την σταδιοδρομία του συνθέτη, από το 1951 έως και το 1996. Όπως ένα ψηφιδωτό, θα συζητήσουμε κάθε ένα από αυτά τα έργα ως τα κομμάτια ενός παζλ, για να ιχνογραφήσουμε μια μοναδική επισκόπηση του μουσικού γίγαντα Ιάννη Ξενάκη.»