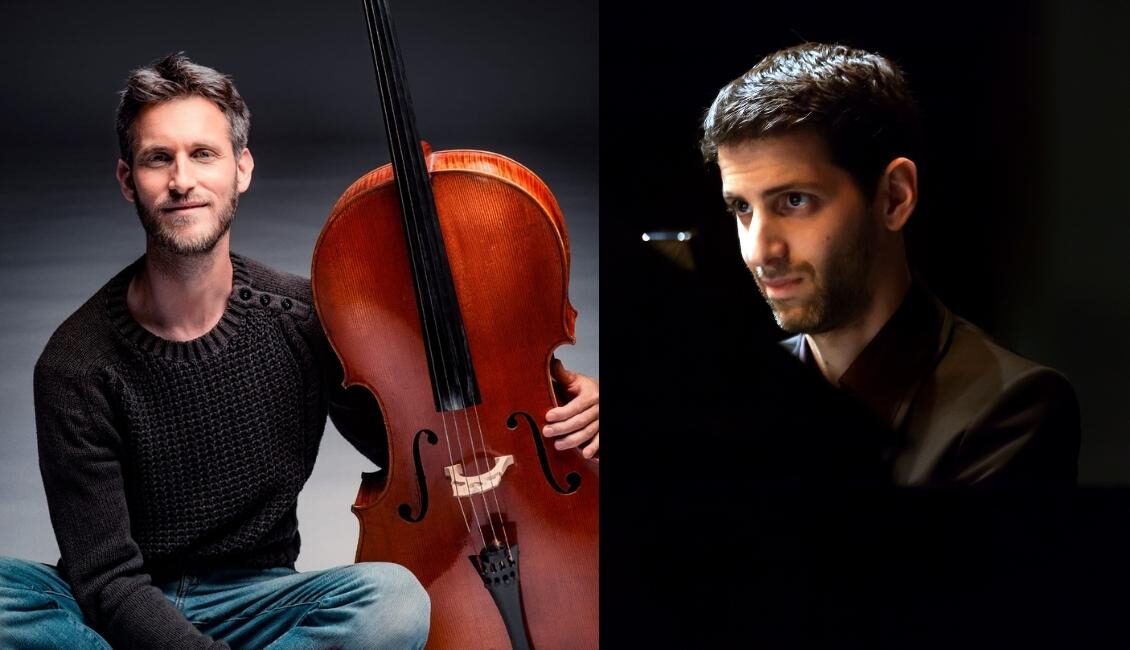 Supported by the Embassy of Israel in Cyprus: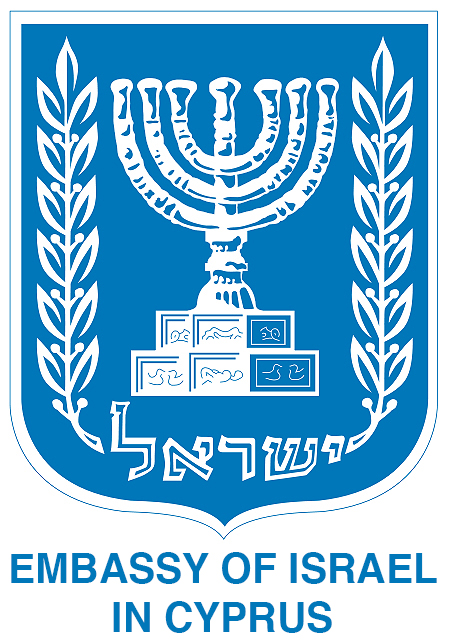 Cellist Gal Nyska made his debut as a soloist with the Juilliard Orchestra in Avery Fisher Hall in Lincoln Center under the baton of Dennis Russel Davies, and has since appeared for concerts and recitals in venues such as the Grande Salle des Invalides in Paris, Alice Tully Hall in New York, Kennedy Center in Washington, and the Tel Aviv Museum of Art. With appearances with such renowned orchestras as the Israel Philharmonic Orchestra, Orchestre National du Capitole de Toulouse, and BBC National Orchestra of Wales, pianist Ishay Shaer is gaining an ever-increasing international reputation as a soloist, and he has also established himself as a highly regarded chamber musician. The duo will perform a unique programme of works by Schumann, Brahms, Debussy, Ligeti, Gaspar Cassado, and David Popper.
---
Ο τσελίστας Gal Nyska έκανε το ντεμπούτο του ως σολίστ με την Ορχήστρα της σχολής Τζούλιαρντ στο Έιβερι Φίσερ Χολ του Λίνκολν Σέντερ, υπό τη διεύθυνση του Ντένις Ράσελ Ντέιβις, και έκτοτε έχει εμφανισθεί για συναυλίες και ρεσιτάλ σε αίθουσες όπως Άλις Τάλι Χολ στη Νέα Υόρκη, Κένεντι Σέντερ στην Ουάσιγκτον, Μουσείο Τέχνης του Τελ Αβίβ και Μεγάλη Αίθουσα του Μεγάρου των Απομάχων στο Παρίσι. Έχοντας εμφανισθεί ως σολίστ με ορχήστρες όπως Φιλαρμονική του Ισραήλ, Εθνική Ορχήστρα του Καπιτωλίου της Τουλούζης, και Ορχήστρα BBC Ουαλίας, ο Ishay Shaer έχει κερδίσει φήμη για τις μοναδικές πιανιστικές του ικανότητες, ενώ έχει παράλληλα καθιερωθεί ως ένας από τους πιο καταξιωμένους μουσικούς δωματίου της γενιάς του. Για το ρεσιτάλ τους στην Κύπρο, οι Gal Nyska και Ishay Shaer θα ερμηνεύσουν ένα μοναδικό πρόγραμμα με έργα για βιολοντσέλο και πιάνο των Σούμαν, Μπραμς, Ντεμπισί, Λίγκετι, Γκασπάρ Κασαντό και Ντέιβιντ Πόπερ.