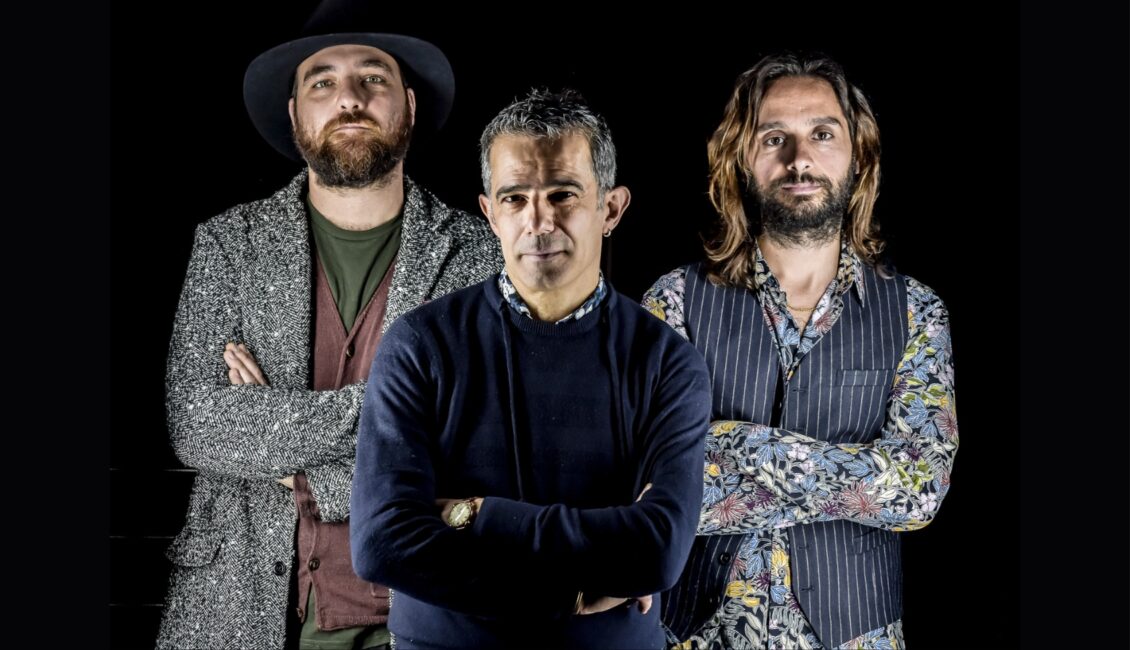 Kindly supported by – Embassy of Italy at Nicosia:

Pharos returns to its breathtaking open-air venue The Olive Grove in Delikipos again this summer, to host a concert with the celebrated Paolo Fresu Trio, on Friday 23 June 2023. Widely regarded as one the most renowned Italian jazz artists, trumpeter Paolo Fresu has established himself as a true virtuoso in his field, with an incredible global presence and a musical prowess that has earned him countless prizes and a prolific discography of over 400 recordings and collaborations with some of the world's leading artists. Hailing from Sardinia, and performing for the first time in Cyprus, Fresu is renowned for incorporating Mediterranean traits into his music, while his innovative techniques have stretched and redefined the boundaries of jazz. His recently formed Paolo Fresu Trio (consisting also of the brilliant jazz pianist Dino Rubino and bassist Marco Bardoscia), possessing an evocative, spiritual-like quality, harnesses the remarkable innate abilities of each of its members to create art and convey life. Fresu's warm sound and creative mind intertwine seamlessly with Bardoscia's powerful and enthralling double-bass lines, while Rubino's elegant yet vibrant pianism adds another layer of rare flair.
The concert with the Paolo Fresu Trio, kindly supported by the Embassy of Italy, draws upon the unique cultural and historical ties between Cyprus and Sardinia – two islands not divided but rather united by the sea, belonging to the same Mediterranean civilization that has inspired the music and art of countless creators since the antiquity. Fresu is in fact, the founder of Sardinia's Time in Jazz – a festival which, for over 35 years, has managed to transform the picturesque, small town of Berchidda into a vibrant hub of artistic expression. He has recently formed "Insulae Lab" – the first production centre of jazz music and artistic creativity in the Mediterranean, with the aim of fostering the exchange of artists and ideas, and enhancing their experiences, traditions, and cultural identities. A continuous cultural and artistic workshop that involves, apart from Sardinia, other Mediterranean islands, "Insulae Lab" has so far extended to Sicily, Corsica, Malta, the Balearic Islands, France, and now to Cyprus.
*** The audience is advised to arrive to The Olive Grove by 8:00pm
---
Όπως κάθε καλοκαίρι ο Φάρος επιστρέφει στο μαγευτικό The Olive Grove στον Δελίκηπο για υπέροχες συναυλίες κάτω από τα αστέρια, κάνοντας αρχή με το διεθνούς φήμης Paolo Fresu Trio, την Παρασκευή 23 Ιουνίου 2023. Ο Paolo Fresu είναι ευρέως αναγνωρισμένος ως ένας από τους σημαντικότερους Ιταλούς καλλιτέχνες της τζαζ, έχοντας καθιερωθεί ως ένας πραγματικός βιρτουόζος της τρομπέτας. Με αξιοζήλευτη παρουσία διεθνώς, επιδεικνύει μια απαράμιλλη μουσική αριστοτεχνία που του έχει χαρίσει αμέτρητα βραβεία και πέραν των 400 ηχογραφήσεων και συνεργασιών με ορισμένους από τους κορυφαίους καλλιτέχνες ανά το παγκόσμιο. Ο διάσημος τρομπετίστας από τη Σαρδηνία, περίφημος για την ενσωμάτωση μεσογειακών χαρακτηριστικών στη μουσική του καθώς και για τις καινοτόμες τεχνικές του που έχουν διευρύνει και επαναπροσδιορίσει τα όρια της τζαζ, κάνει το ντεμπούτο του στην Κύπρο μαζί με το νεοσύστατο τρίο του, που περιλαμβάνει επίσης τον εξαίσιο πιανίστα της τζαζ Dino Rubino και τον κοντραμπασίστα Marco Bardoscia. Τιθασεύοντας τις εντυπωσιακές σύμφυτες ικανότητες των μελών του να δημιουργούν τέχνη και να μεταδίδουν ζωή, το Paolo Fresu Trio διέπεται από μια υποβλητική, σχεδόν πνευματική ποιότητα. H δημιουργική διάνοια και ο ζεστός ήχος του Fresu συνυφαίνονται αψεγάδιαστα με τις συναρπαστικές, στιβαρές γραμμές του κοντραμπάσου του Bardoscia, ενώ η κομψή μα ζωηρή πιανιστικότητα του Rubino προσθέτει ακόμα μια πτυχή σπάνιας αριστοτεχνίας.
Η συναυλία με το Paolo Fresu Trio, που πραγματοποιείται με την ευγενική στήριξη της Πρεσβείας της Ιταλίας, εκπηγάζει από τους μοναδικούς πολιτιστικούς και ιστορικούς δεσμούς μεταξύ της Κύπρου και της Σαρδηνίας – δύο νησιών που δεν διασπώνται αλλά συνενώνονται από την ίδια θάλασσα, τον ίδιο μεσογειακό πολιτισμό που έχει εμπνεύσει τη μουσική και την τέχνη αμέτρητων δημιουργών από την αρχαιότητα. Ο Fresu είναι ιδρυτής του περίφημου Time in Jazz – ενός φεστιβάλ που, για περισσότερα από 35 χρόνια, έχει καταφέρει να μεταμορφώσει τη γραφική, μικρή πόλη της Μπερκίντα στη Σαρδηνία σε ένα ολοζώντανο κέντρο καλλιτεχνικής έκφρασης. Μέσα στο πλαίσιο του συγκεκριμένου φεστιβάλ, ο Fresu πρόσφατα δημιούργησε το Insulae Lab – το πρώτο κέντρο παραγωγής τζαζ μουσικής και καλλιτεχνικής δημιουργικότητας στη Μεσόγειο, που έχει ως στόχο την προώθηση της ανταλλαγής καλλιτεχνών και ιδεών και την ενίσχυση των εμπειριών, των παραδόσεων και των πολιτιστικών ταυτοτήτων τους. Ένα συνεχές πολιτιστικό και καλλιτεχνικό εργαστήρι που περιλαμβάνει, εκτός από τη Σαρδηνία, άλλα νησιά της Μεσογείου, το Insulae Lab έχει επεκταθεί μέχρι στιγμής σε Σικελία, Κορσική, Μάλτα, Βαλεαρίδες Νήσους, Γαλλία, και τώρα και στην Κύπρο.
*** Παρακαλούμε το κοινό μας όπως αφιχθεί στο The Olive Grove μέχρι τις 8:00μμ